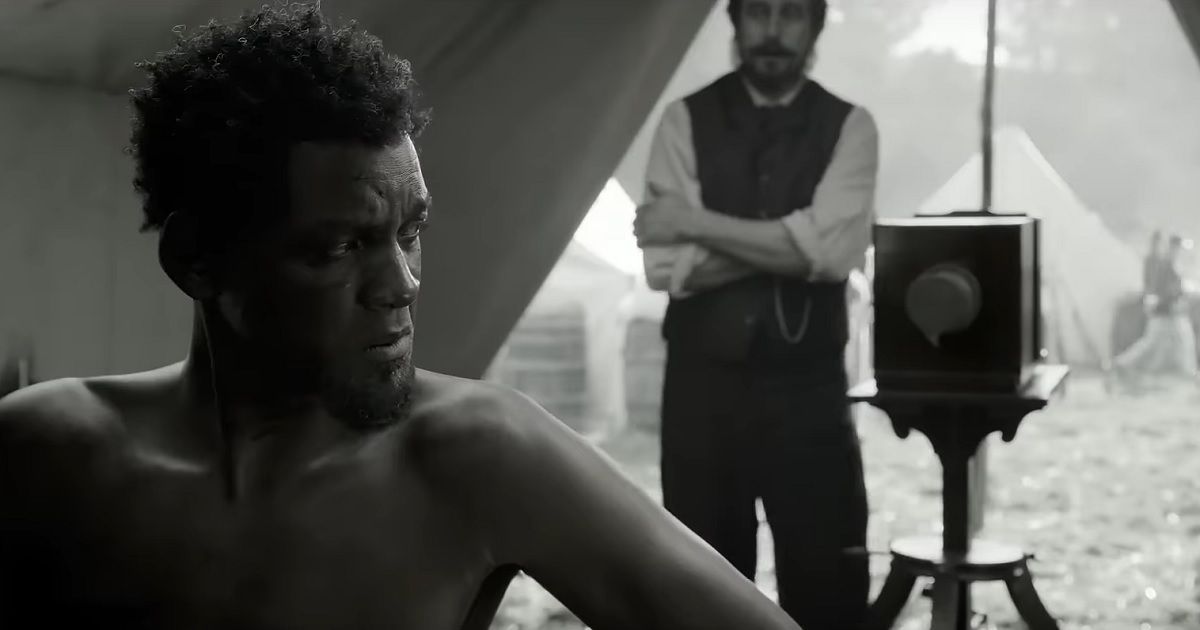 Ahead of its December 9th streaming premiere, Antoine Fuqua's Emancipation finds itself in the middle of more controversy. At Wednesday's Los Angeles premiere for the film, Joey McFarland showed off the original 1863 photograph "The Scourged Back" on the red carpet during an interview with Variety. Backlash for his decision to present the famed artifact ensued with many furious by his choice to bring "a piece of Peter" onto the red carpet and his self-proclaimed "historical collection" which holds enslaved memorabilia. He issued an official apology statement via Instagram on Sunday amidst public criticism.
MOVIEWEB VIDEO OF THE DAY
"I wholeheartedly apologize to everyone I have offended by bringing a photograph of Peter to the Emancipation premiere," the multi-nominated producer expressed in the post. "My intent was to honor this remarkable man and to remind the general public that his image not only brought about change in 1863, but still resonates and promotes change today."
The formerly enslaved man from the striking picture was known as "Whipped Peter." The photo is a gruesome depiction of America's treatment of African Americans during slavery. The widely known image was taken while "Peter" was fitted for a uniform after joining the Union army following his escape from slavery. It showcases severe markings from repeated whippings on Gordon's back. This 1863 photograph was distributed worldwide as a way to demonstrate a true depiction of slavery's horrors. His real name is Gordon, and his life story served as inspiration for Emancipation.
Related: Emancipation: Can the Will Smith-Starring Film Separate Fact From Fiction?
Joey McFarland Plans To Find Proper Home For Historical Photographs
Apple Studios
In the closing paragraphs of Joey McFarland's public apology, he admits that his "plan was always to donate the photographs to the appropriate institution, in consultation with the community." He did not state which institutions he plans on passing his historical collection to, but he states "there is no better time to begin that process than now." Through his research for Emancipation, he uncovered many photographs of disregarded individuals from history. As he works on donating his collection for now, hopefully, McFarland can work on depicting stories of these important figures "whose stories need to be told" in the future.
"These photographs, which existed before me, will be around long after I am gone; they belong to the world. My goal has always been to find the right permanent home and make sure they are accessible, to honor their significance. And most importantly, that the individuals depicted in the photographs are remembered and their stories are told with the greatest dignity and respect."
The film stars Will Smith as Gordon – who is still recouping from his Academy Award incident – alongside Ben Foster and Charmaine Bingwa. Antoine Fuqua serves as Emancipation's director and William N. Collage wrote the screenplay. It's currently playing in select theaters and will be available for streaming through Apple TV+ on Friday, December 9th.
Apple TV's official synopsis for Emancipation:
Inspired by the gripping true story of a man who would do anything for his family–and for freedom. When Peter, an enslaved man, risks his life to escape and return to his family, he embarks on a perilous journey of love and endurance.
You can view the original article HERE.