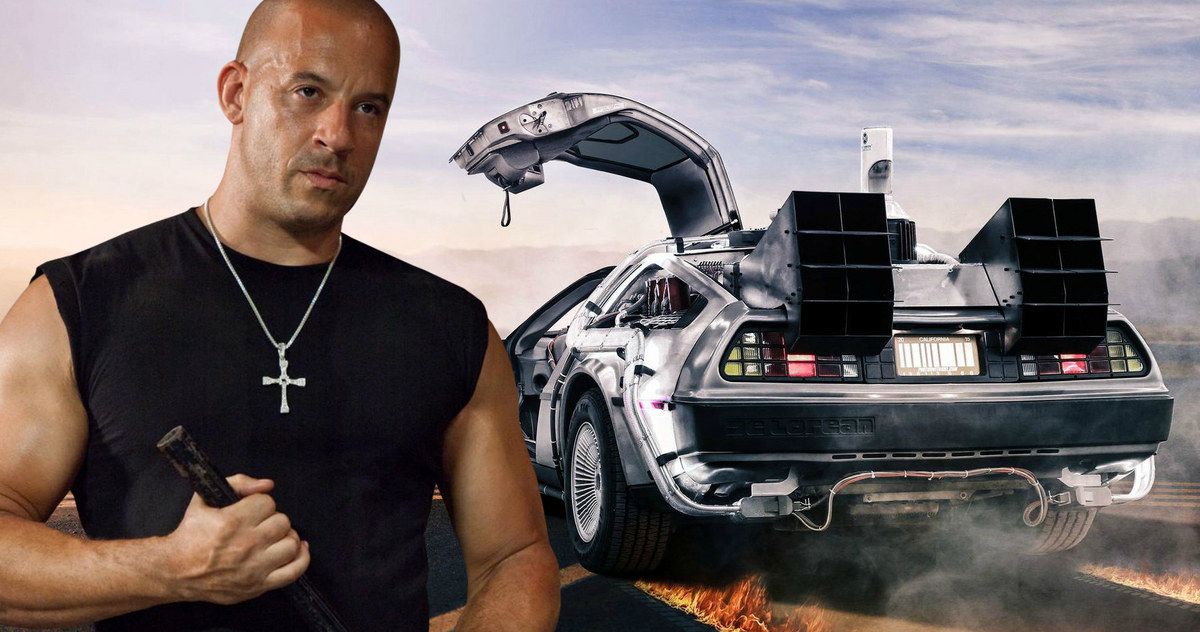 Although the Fast and Furious franchise has already gone into space, and usually that means the only shark left to jump to next is the old favorite of time travel. The possibility of the Fast Saga heading back into the past is something that has been rumored on the internet for sometime, with many fan theories being based on the idea of Dom having to skip back in time to…well, undo something. However, those theories need to be curbed as it seems there is no chance of the electric DeLorean that appears in Fast X getting revved up to 88 miles per hour in Fast 11.
Louis Leterrier took the helm of Fast X following the departure of Justin Lin, and he had certainly made the film his own. However, with the film having delivered some huge stunts, crazy set pieces and more action than seems humanly possible in a movie, where does the next film have left to go? While speaking to Entertainment Weekly, the director referenced F9's interstellar action when also debunking the idea of sending any of the Fast crew back in time. He said:
MOVIEWEB VIDEO OF THE DAYSCROLL TO CONTINUE WITH CONTENT
"What could I do? Time travel? There's nothing I could have done that's bigger than that. There's no way. They went to space, so I was like, 'Let's bring it back to Earth.' I love the Fast & Furious movies with international espionage and going to space and everything, but that's not why I watch these movies. If I get to do a Fast & Furious movie, it's the one that brought back racing to the forefront. That's my legacy as a director, I wanted to bring cars back to the forefront of Fast & Furious."
Related: Fast X Proves Big and Bonkers Is Best By Blowing Away Box Office Expectations
Louis Leterrier is the Best Person to Steer The Fast Franchise to a Conclusion.
Universal Pictures
While there was every chance that changing director and undergoing last minute rewrites could have ended badly for Fast X, it seems that the movie falling into the hands of Louis Leterrier could not have been better. While the film is getting mixed reviews from critics, audiences can't get enough of the movie's over-the-top stunts and the addition of Jason Momoa as the film's maniacal villain.
When it comes to bringing back the heart of what the Fast Saga was originally all about, Leterrier had a definite idea that it needed to involve a street race of some kind. He got to do that in style with the four-way Rio race, but explained it was something that he added to get back into something not seen in the franchise for a while. He said:
"That was not in the script, it's something I added. I actually wanted a street race – I hadn't seen a street race for a while and I wanted the antagonist to be a driver, I wanted to see our actors behind the wheel, I wanted to create special cameras and rigs to fly through the cars like we've never seen before. I did all that stuff and that was my dream come true."
Fast X is in cinemas everywhere now.
You can view the original article HERE.