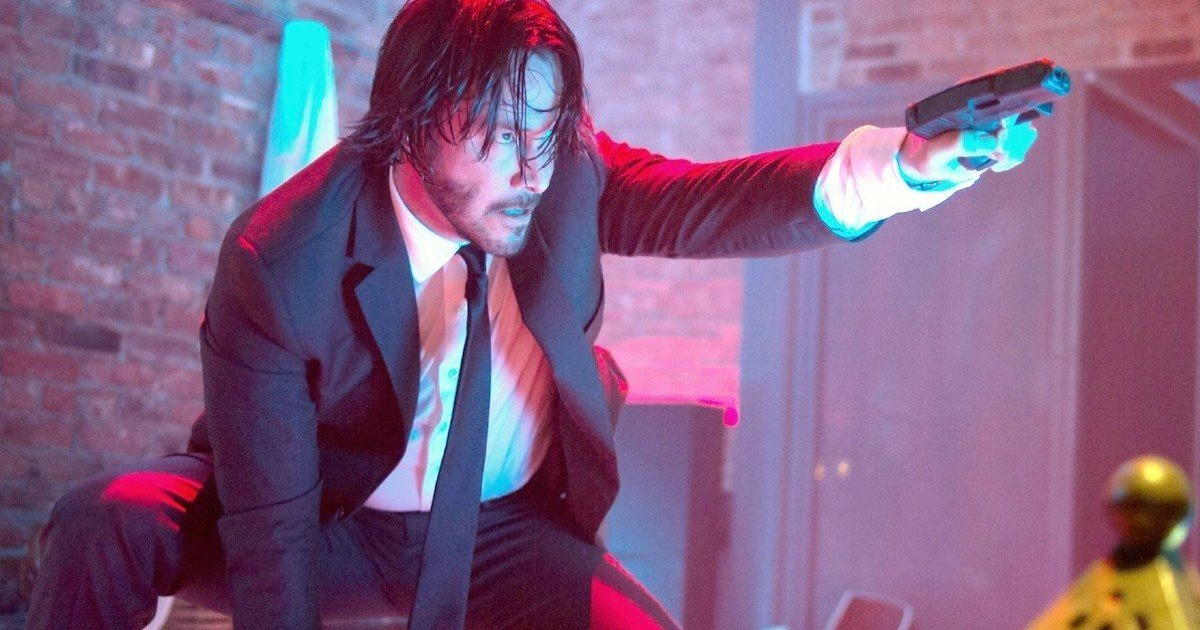 The John Wick movies are certainly no less violent than Grand Theft Auto, and perhaps that makes the Keanu Reeves-led action flicks the perfect source material for a new video game. As of now, there have been three John Wick movies with a fourth one on the way. Still, despite the popularity of the films, and even with Reeves showing up in other video games, John Wick hasn't yet had a big-budget game adaptation.
However, gamers could very well soon be taking control of the titular assassin in an AAA studio-made John Wick video game. Per IndieWire, Lionsgate CEO Jon Feltheimer casually mentioned during an investors call that the company is "fielding proposals" for a new game based on the movies. Feltheimer further emphasized that he sees great potential in a big-budget John Wick game, but that it's just too early in the process of these plans for him to divulge any more information about what that could entail.
MOVIEWEB VIDEO OF THE DAY
"I don't want to get ahead of myself here, but we believe there is a big AAA game to be made out of John Wick," he said. "We have been fielding proposals. We certainly are interested in moving that forward, but I don't want to say anything more about that at this time."
In 2020, Good Shepherd Entertainment published the video game John Wick Hex, though it was independently made and not an AAA game along the lines of a GTA that Feltheimer described. Franchise stars Lance Reddick and Ian McShane provided some voiceovers, though it did not feature the voice of Reeves. Ideally, a John Wick game made by a bigger studio would include the voice and likeness of Reeves, similar to how he was featured as a main character in Cyberpunk 2077, for the true John Wick experience.
Related: Gun Fu: The Fantastic Hong Kong Genre That Inspired John Wick
The Movie Series Is More Popular Than Ever
Lionsgate
Some franchises start to stall after three movies, but fans still absolutely love John Wick. After kicking off the trilogy with the original John Wick in 2014, John Wick: Chapter 2 followed in 2017 with John Wick: Chapter 3 – Parebellum arriving in 2019. In his investors call, Feltheimer offered praise to the filmmakers for keeping John Wick so popular three movies in, remarking how they've somehow made the series "more and more valuable" with each installment.
The movies will also be further fleshed out with multiple spinoffs. A female-led spinoff starring Ana de Armas, dubbed Ballerina, is also in the works. Meanwhile, a prequel series that will stream domestically on Peacock and internationally on Prime Video is also in development. Called The Continental, the series will focus primarily on a younger Winston (Colin Woodell).
John Wick: Chapter 4 is scheduled to be released in movie theaters on March 24, 2023.
You can view the original article HERE.