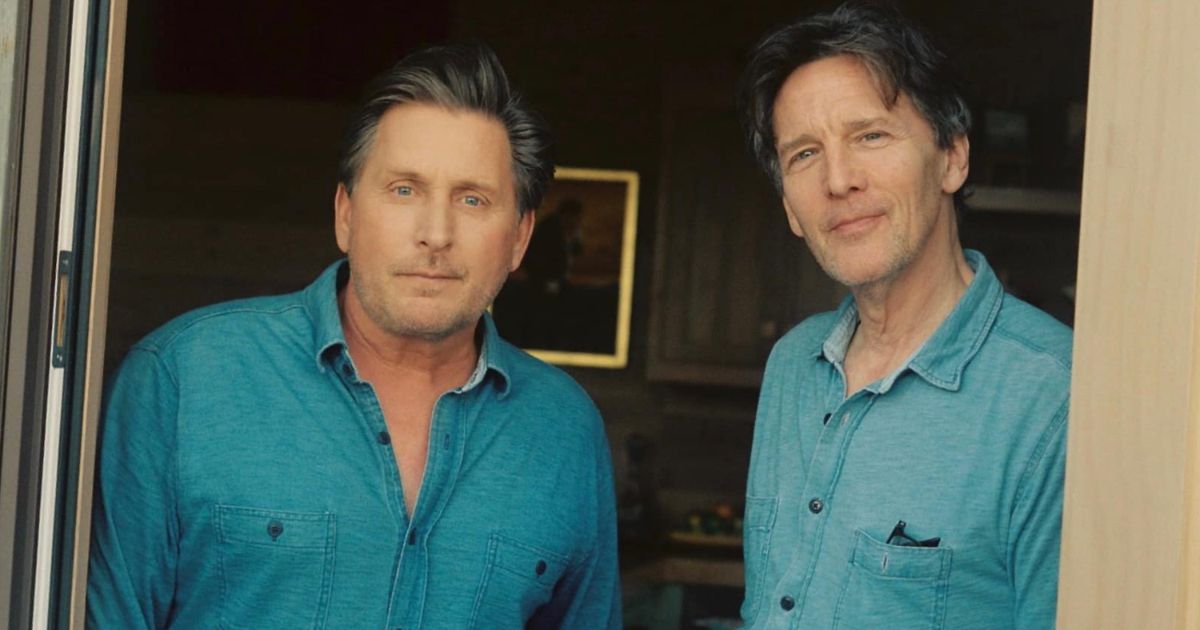 It may have been decades since Andrew McCarthy last saw his St. Elmo's Fire co-star Emilio Estevez, but the two old pals finally reunited. Taking to Facebook, McCarthy shared a new image of himself with Estevez coupled with a photo of the two from the 1985 film. He noted now he literally hasn't seen Estevez in more than three decades, but that changed when McCarthy invited him to take part in the Brat Pack documentary he has in the works.
"I hadn't seen my old St. Elmo's Fire co-star, Emilio Estevez in more than 30 years, until we got together to chat for my upcoming Brat Pack documentary," McCarthy said. "Felt like meeting up with a long lost brother. (Btw Emilio directed a terrific movie about the Camino de Santiago called The Way – very worth watching)."
MOVIEWEB VIDEO OF THE DAY
The "Brat Pack" is a group of actors who often appeared in notable movies together during the 1980s, St. Elmo's Fire being among them. Along with McCarthy and Estevez, the crew also consisted of members like Anthony Michael Hall, Molly Ringwald, Rob Lowe, Demi Moore, Judd Nelson, and Ally Sheedy. Movies like Sixteen Candles, The Breakfast Club, and Pretty in Pink have also been cited as popular Brat Pack films. In 2021, McCarthy announced his plans to develop a documentary about the Brat Pack movies based on his memoir Brat: An '80s Story.
Directed by McCarthy, the documentary version will follow the actor as he seeks out other Brat Pack members to discuss their experiences working on their classic films. It was reported at the time how McCarthy planned to approach actors he hadn't seen in years, though it wasn't clear at the time he really hadn't seen Estevez in at least three decades. McCarthy said his goal was to discover if others involved in the Brat Pack films felt the same way about them as he does.
"This is a personal journey of discovery," McCarthy previously told Deadline. "It's been pulling at me for years. I need to know if the other members of the Brat Pack have felt like I've felt or if they've had a different experience entirely."
Related: St. Elmo's Fire: Why the '80s Classic is Underappreciated
The Brat Pack Documentary Will Explore St. Elmo's Fire
Columbia Pictures
St. Elmo's Fire was directed by Joel Schumacher, who co-wrote the script with Carl Kurlander. Along with Estevez and McCarthy, the movie stars Rob Lowe, Demi Moore, Ally Sheedy, Judd Nelson, Mare Winningham, Martin Balsam, and Andie MacDowell. It follows a group of Georgetown University graduates struggling to adjust to post-college life and taking on the responsibilities of adulthood.
If you want to revist St. Elmo's Fire, you can currently find the film streaming on HBO Max.
You can view the original article HERE.