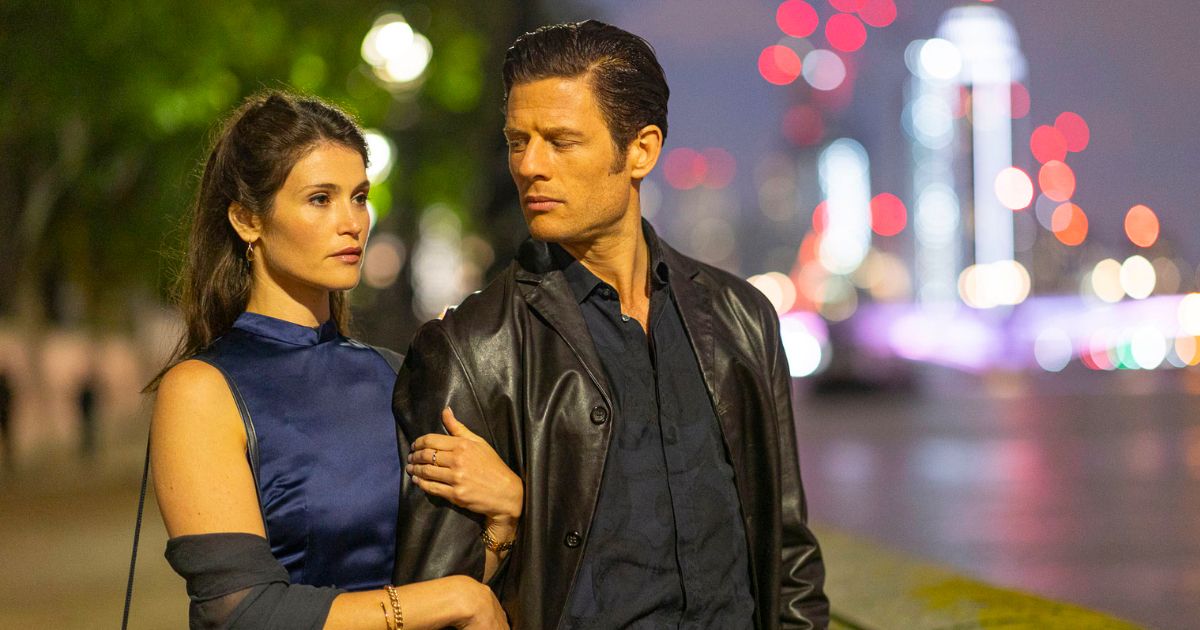 A diabolical conman destroys the lives of multiple innocents by masquerading as a British intelligence operative. Rogue Agent is a harrowing true story of deception, enslavement, and merciless fraud. Based on the article, Chasing Agent Freegard by Michael Bronner, you'll watch in disbelief and disgust as a loathsome antagonist executes a master class in villainy. Robert Freegard, chillingly portrayed by James Norton, seduced to the point of enthrallment. He held vise-grip control for years; squeezing every ounce from minds, bodies, and bank accounts. Freegard finally gets his comeuppance from a strong woman who refused to be victimized.
In the early nineties, the British government recruited spies to infiltrate the Irish Republican Army (IRA) and inform on their terrorist bombing campaign. We first meet Freegard (Norton) as a bartender working near a university. He befriends students Sophie (Marisa Abela), Mae (Freya Mavor), and Phil (Julian Barratt). They're stunned when he reveals himself as an MI5 agent. Freegard wants them to spy on classmates who may be affiliated or sympathize with the IRA. He trains them in intelligence tradecraft. They're thrilled and terrified to be chosen as loyal recruits.
MOVIEWEB VIDEO OF THE DAY
IFC Films
Nine years later, Alice Archer (Gemma Arterton), a successful London litigator, gets approached while walking to work. Robert Hansen, a luxury car salesman, has noticed her commute as she passes the dealership. Alice is initially skeptical but drops her misgivings. His charm, sophistication, and looks are irresistible. Alice can't find any information about a man named Robert Hansen. She's upset to learn of court cases against a Robert Freegard.
Nerves are again calmed after Alice's mesmerizing lover drops a big secret. He's an MI5 agent working on an important case. She'll soon be vetted by his superiors as a partner for a long-term relationship. Months later, a betrayed, hurt, and angry Alice wonders how could she have been so trusting. She decides to ignore the advice of a policeman (Shazad Latif) and not let sleeping dogs lie. Alice goes on a mission to find the truth. What she discovers about Robert Freegard's criminality is far worse than ever imagined.
Related: Easter Sunday Review: Jo Koy's Comedy Routine Flounders
Ruthless Manipulation in Rogue Agent
Rogue Agent shows the crushing extent a ruthless manipulator will go to achieve their goals. Alice is not a fool. She's swept off her feet by intrigue and excitement. Freegard offered a titillating escape from her ordinary existence. He always had an excuse for his shady past. Freegard questioned trust to reinforce his will. It was calculated methodology to overcome objections. He would then move the goal posts to exert more dominance and compliance. Alice doesn't let shame quiet her resolve. A fantastic scene has her explaining that she has to get him "out of her head."
Rogue Agent's first two acts are gripping. Norton's easy smile and quick wit evolves to disclose his sinister nature. The film cuts between Alice's investigation and Freegard's ongoing schemes. His savage exploitation becoming more disgustingly apparent. The climax takes a procedural turn that loses a bit of intensity. The audience knows the jig is up, but the film has to plod through the necessary law enforcement steps.
Freegard's story has also been told in the Netflix documentary The Puppet Master: Hunting the Ultimate Conman. The guy was a scumbag extraordinaire. It's incredible to see how many people crumbled under his influence. You sympathize with their awful ordeal. Be careful who you trust. Rogue Agent reminds where the worst-case scenario could lead.
Rogue Agent is a production of Rabbit Track Pictures, Great Point Media, The Development Partnership, and Night Train Media. It will have a theatrical release on August 12th from IFC Films and concurrent streaming premiere on AMC+.
You can view the original article HERE.