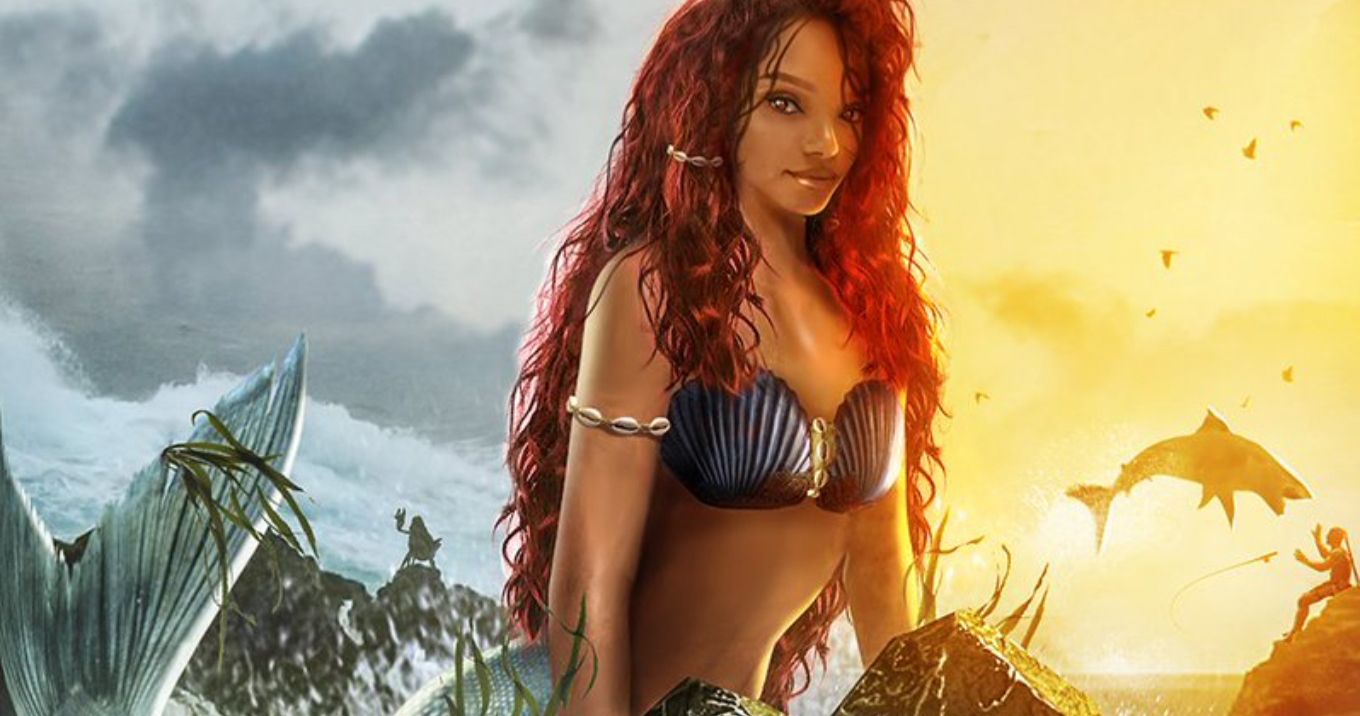 We've still got some time to go before The Little Mermaid remake washes up in theaters, but another small update on the project has arrived courtesy of one of its voice actors. In the movie, Halle Bailey will play a live-action incarnation of Ariel, and as with the original animated version, she'll be singing songs under the sea with her underwater friends. That includes Sebastian the crab, voiced in the remake by Daveed Diggs.
Recently, Hollywood Life caught up with Daveed Diggs, and quizzed the actor about The Little Mermaid. For his part, Diggs knows better than to divulge any specific information, but he did reveal that he's apparently seen some footage. He can only describe it in a nutshell, hyping it as "weird, and wild, and beautiful," going on to praise co-star Halle Bailey.
MOVIEWEB VIDEO OF THE DAY
"I had a great time doing it. I recently got to do an ADR session, which is the first time I got to see anything of anything in it, which was pretty wild. It's weird, and wild, and beautiful. I'm very excited, and Halle [Bailey] is a force. I'm just happy to be playing the crab that gets to sit next to her."
Daveed Diggs is one part of the voice cast for The Little Mermaid which also includes Jacob Tremblay as Flounder and Awkwafina as Scuttle. Along with Halle Bailey as Ariel, the other live-action actors include Jonah Hauer-King as Eric, Melissa McCarthy as Ursula, Javier Bardem as King Triton, Jude Akuwudike as Grimsby, Noma Dumezweni as Carlotta, and Lorena Andrea & Kajsa Mohammar as new characters.
Filming on the movie was wrapped in the summer, with Bailey sharing the news at the time with an Instagram post. The singer and actress wrote in the caption, "And just like that..that's a wrap. After auditioning for this film when I was 18 just about to turn 19, to now finishing filming through a pandemic when I turned 21 ..we have finally made it. I feel so grateful to have experienced this film in all of its glory..it has been the toughest experience being away from everything and everyone I've ever known, to feeling self doubt/ loneliness, but also feeling such freedom and perseverance as I've reached the end. this experience has made me so much stronger than I ever thought I could be."
She added, "I'm so grateful to have such lovely and talented people in the cast like Jonah Hauer-King that will be my friend for infinite lifetimes, Jacob Tremblay who I'm so proud of and legends like Javier Bardem, Melissa McCarthy, Awkwafina, Daveed Diggs who are masters of their craft but are so welcoming and open to little old me..as well as to the rest of the beautiful cast and crew. I cannot wait for time to speed up so you all can watch this film because it was made with so much love (plus blood sweat and tears) lol thank you sardinia for a wonderful ending!!!"
The Little Mermaid is scheduled to be released in theaters on May 26, 2023. This news comes to us from Hollywood Life.
Jurassic World: Dominion 5-Minute Prologue Trailer Arrives With New Poster
A T-Rex attacks a drive-in movie theater in a 65 million years after dinosaurs roamed the earth in The Prologue.
Read Next
About The Author
Jeremy Dick
(3391 Articles Published)

Jeremy Dick has been writing for MovieWeb and Horror Geek Life for years, is the self-proclaimed biggest fan of Bob Saget, and doesn't particularly like talking about himself in the third person.
You can view the original article HERE.