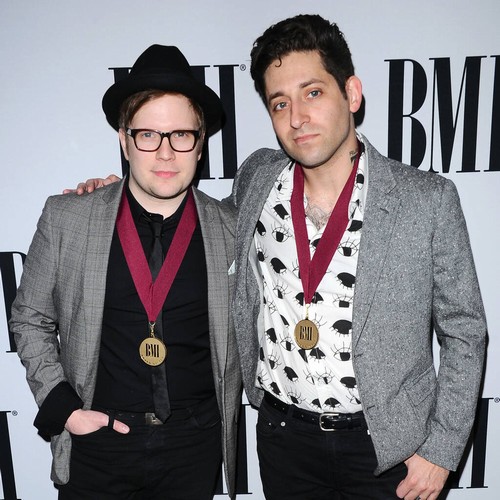 Joe Trohman has reunited with Fall Out Boy after taking time out to focus on his mental health.
In January, just after the band announced their eighth studio album, So Much (for) Stardust, the guitarist revealed on social media that he was "stepping away from Fall Out Boy for a spell" to focus on his mental health.
Announcing his return on Instagram on Monday, Joe wrote, "Hey everyone, I'm officially back! I want to thank everyone for the love and support while I took some time away to focus on my brain and get healthy for my family, my friends and myself."
He added, "I'm stoked to be back in action and I can't wait to see everyone on tour this summer!"
Joe also thanked Ben Young, who he described as a "true gentleman and a scholar", for filling in for him during the band's concerts during his break.
This means that Joe will be performing with his bandmates Pete Wentz, Patrick Stump and Andy Hurley on their upcoming So Much for (Tour) Dust trek, which kicks off on 21 June in Chicago, Illinois.
In his original announcement, the musician wrote, "Neil Young once howled that it's better to burn out than to fade away. But I can tell you unequivocally that burning out is dreadful. Without divulging all the details, I must disclose that my mental health has rapidly deteriorated over the past several years. So, to avoid fading away and never returning, I will be taking a break from work which regrettably includes stepping away from Fall Out Boy for a spell."
You can view the original article HERE.