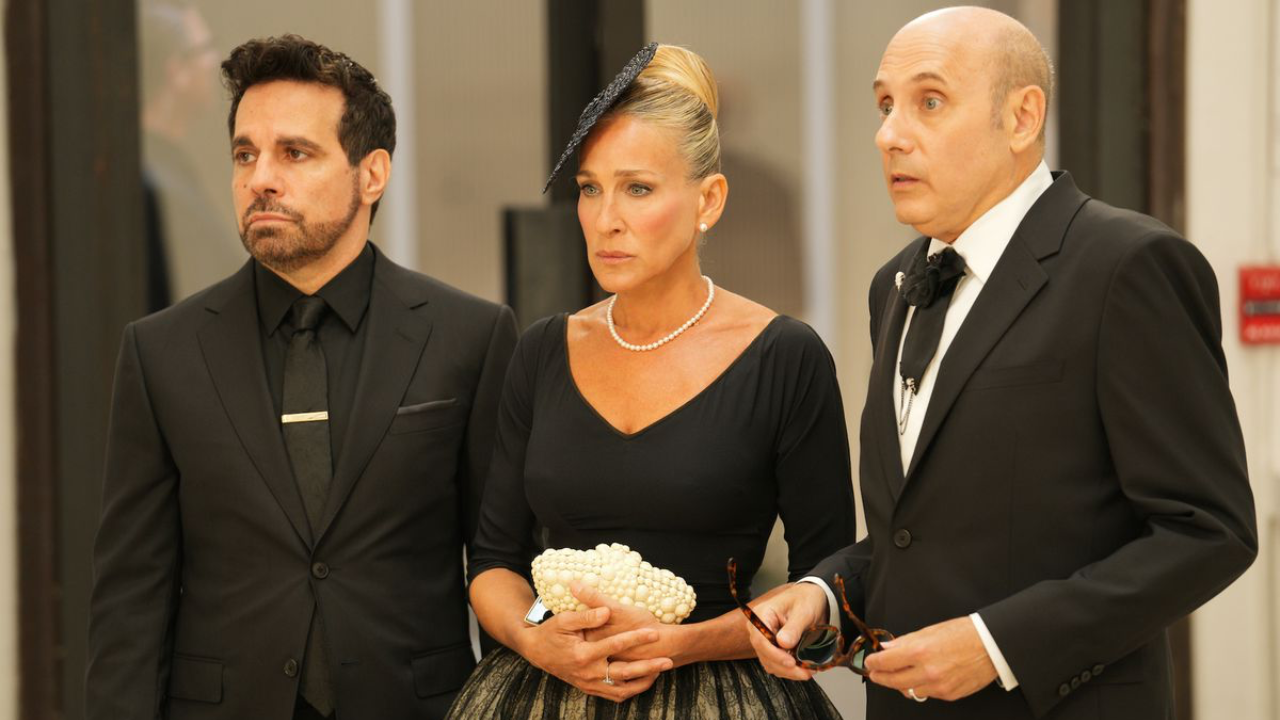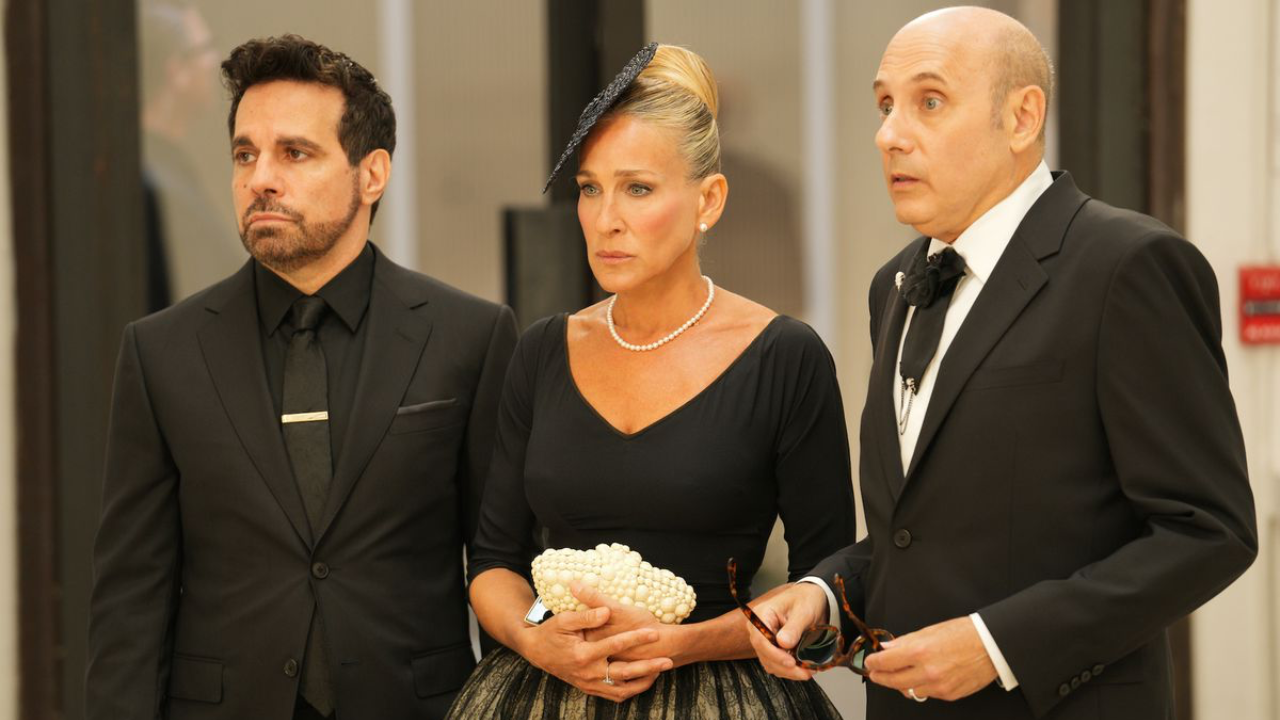 Actor Willie Garson's character Stanford Blatch made his final appearance on the HBO series And Just Like That… and the series addressed the actor's passing in its latest episode. Willie Garson died of complications related to pancreatic cancer on September 21, leaving a legacy of admired works and a void for fans and loved ones worldwide. The actor was currently filming the Sex and the City reboot, And Just Like That…, completing three episodes.
The fourth episode of the reboot finds Carrie (Sarah Jessica Parker) living, once again, after Big's (Chris Noth) death, in the familiar apartment of her youth, where she discovers an envelope addressed to her. "Dearest Carrie, by the time you read, this I'll be in Tokyo. I couldn't tell you — not without crying," the letter began. "And you have had enough crying." Moments later, a distraught Anthony Marentino (Mario Cantone), Stanford's husband, is at her door, announcing that the couple is getting a divorce. "That's Ashley. The 17-year-old Long Island TikTok star he manages. She's huge in Asia. She asked him to go on tour with her. I do not get her, but then I'm old, gay and not Japanese," Anthony quips to Carrie.
MOVIEWEB VIDEO OF THE DAY
"Well fine, good, sayonara," Carrie replied with exasperation, then asks, "But why the dramatic note? 'By the time you read this, I'll be in Tokyo.' I mean, who is he, the lost Bronte sister?" Anthony responds, "He said he couldn't bring himself to tell you he was leaving face-to-face after Big died."
Following Garson's death, fans, friends and loved ones paid tribute to the actor, including close friend and colleague, Sarah Jessica Parker, sharing her feelings and snapshots of their shared lives, spanning 30 years.
"It's been unbearable. Sometimes silence is a statement. Of the gravity. The anguish. The magnitude of the loss of a 30 + year friendship. A real friendship that allowed for secrets, adventure, a shared professional family, truth, concerts, road trips, meals, late night phone calls, a mutual devotion to parenthood and all the heartaches and joy that accompany, triumphs, disappointments, fear, rage and years spent on sets (most especially Carrie's apartment) and laughing late into the night as both Stanford and Carrie and Willie and SJ. Willie. I will miss everything about you. And replay our last moments together. I will re-read every text from your final days and put to pen our last calls. Your absence is a crater that I will fill with the blessing of these memories and all the ones that are still in recesses yet to surface. My love and deepest sympathies and condolences to you dear Nathen. You were and are the light of Willie's life and his greatest achievement was being your Papa. These were his last words to me. "Great bangles all around." Yes. Godspeed Willie Garson. RIP. X, SJ​"
From the reboot's inception, the creators have been calling it the next chapter, stressing the vibrancy and realities of life as time goes by. Although the SATC saga reflects those sentiments with losing Big to a heart attack and losing a friend or spouse to wanderlust, behind the scenes we've lost Willie Garson to cancer, seen Kim Cattrall's acrimonious departure/exclusion from the show and Chris Noth's sexual misconduct allegations taking a wrecking ball to his life. It seems both in front and behind the camera And Just Like That… is doling out those lessons.
And Just Like That… Sarah Jessica Parker Takes on 'Misogynist Chatter' Over Aging Sex and the City Cast
Sex and the City star Sarah Jessica Parker addressed the folks who might be unaware that people age, and it is usually accompanied by visible changes.
Read Next
About The Author
Brandy Lynn Sebren
(514 Articles Published)

I'm the one that speaks in random movie dialogue. I almost always miss contact on high-fives. For years, I have been writing, speaking at length, and thanking the gods that my shocking encyclopedic knowledge of music, film and TV has proven valuable. Most commonly asked question? "Why do you know that?"
You can view the original article HERE.