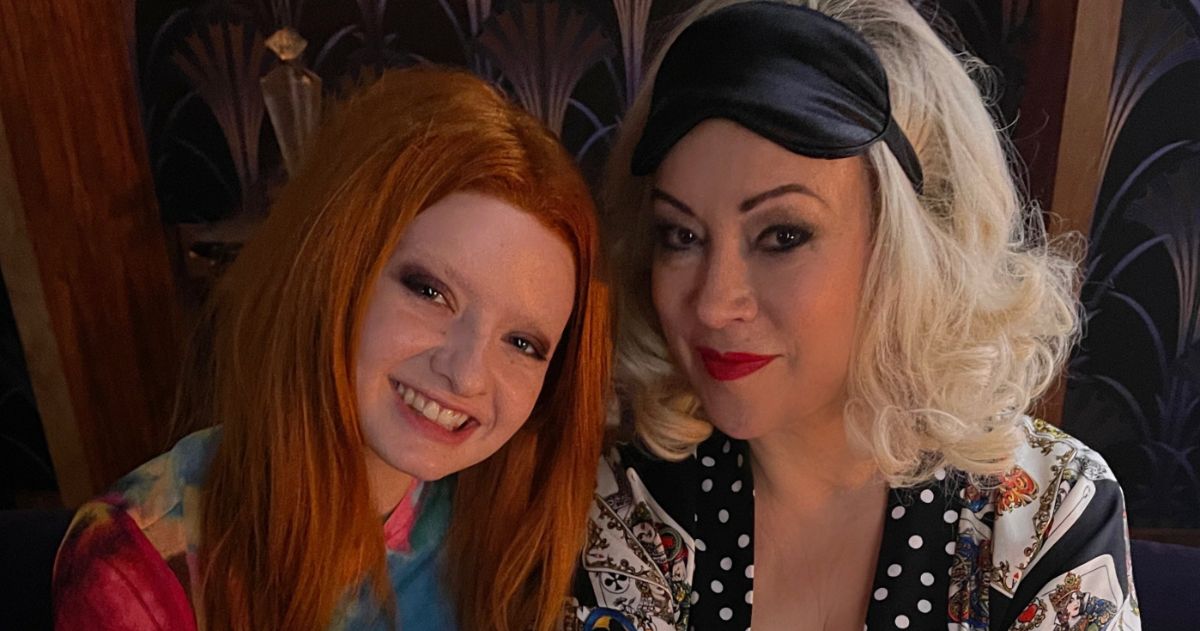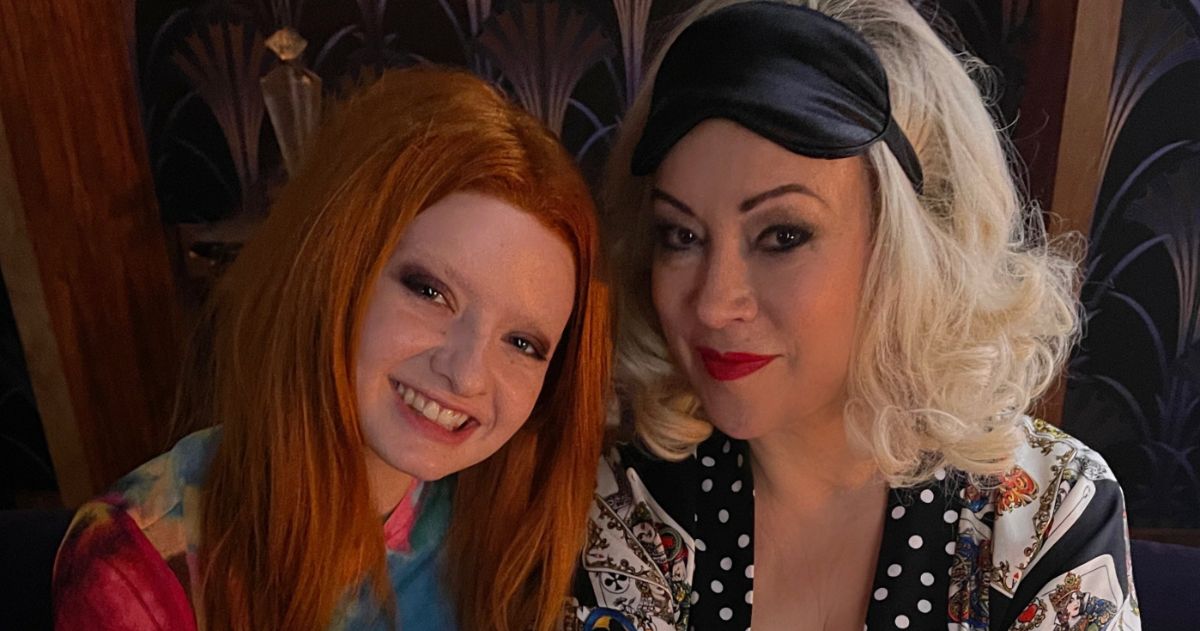 One of the newest additions to the cast of Chucky has been Lachlan Watson as Glen and Glenda, Chucky's two gender-fluid offspring. Watson, who's nonbinary, got the role after a virtual Comic-Con panel they did about trans representation in horror. Watson was speaking on behalf of their character in Chilling Adventures of Sabrina, Theo Putnam, while Don Mancini was speaking on behalf of Chucky.
"[Mancini] told me that he would love to work with me and that I should reach out to him sometime. I didn't think anything would ever come of it. But the more I talked to him about Chucky, the more I realized that, according to him, that moment was a big turning point, because he saw me and he saw Glen and Glenda personified, and it kind of snowballed from there. But I think in his heart, I represent what Glen and Glenda represent to him."
The last time we saw Glen and Glenda was in Seed of Chucky, where they were played by Beans El-Balawi and Kristina Hewitt, respectively, but Billy Boyd voiced both. Chucky marks their second appearance in the franchise, with Watson having to expand upon the siblings' personalities. However, in an interview with Them, Watson opened up about how they wanted to focus this new iteration of the characters as their own people.
MOVIEWEB VIDEO OF THE DAY
"With Don's help, I wanted them to feel like real people. The irony of them being dolls comes into play there. But I wanted to highlight the fact that they've had all of these lived experiences since we saw them last to add that level of intrigue. They've lived these full lives since we've seen them."
Since they were playing both twins, Watson described the experience of having to act with themself as "wackadoodle." There was a lot of technology that they weren't expecting. Watson knew there would be some visual effects but hadn't realized the sheer magnitude it would take into planning those scenes and how many people would be running that one specific machine.
"I think the phrase is 'it takes a village to raise a child,' but it kind of felt like 'it took the entire town to raise these two twins' because it was such a massive hands-on effort. All the gears have to be oiled, everything has to be running perfectly smooth to make sure it all comes together. As an actor, there's a lot of pressure to get it exactly right consistently."
How the process worked was they would set the camera, Watson would shoot it as Glenda, then they'd change, and then record with a microphone repeating back the words that they had just said. Whatever hard work that might have been, it was really fun as well. Watson added that the experience lent itself well to making sure that Glen and Glenda were two completely different people and fully realized characters.
RELATED: Chucky Season 2 Trailer Teases the Return of Several Characters
The Style of Both Characters
Syfy
"In the beginning, everyone, including myself, was describing Glen and Glenda as "masculine" and "feminine." And that was really the only verbiage that people would use to describe them. Having been an out nonbinary person living pretty much free of those terms for the last four or five years of my life, that was jarring."
Watson would keep pushing harder, asking, "What do you mean? What do you actually want? What do you mean by feminine? Do you mean softer? Do you mean more confident? Do you mean smoother? There are so many different ways to be masculine or feminine. That's not enough for me. I need more guidance." Eventually, Watson figured out that the masculine/feminine wordage was outdated and they needed to shift it.
"Because both Glen and Glenda have both the masculine and the feminine, and that was very purposeful by me. And Don and I wanted Glen and Glenda to not be one or the other. We wanted them to be their unique mix, like people are, and like trans people are. For people to describe them only using one word at a time was missing the point entirely."
Eventually, they threw out the terms "masculine" and "feminine," with Watson coming up with different ways to describe them. Glenda is more "glam" and Glen is more "grunge." That's how they'd then describe them in costuming. Watson said it was perfect. They had to think much harder and more uniquely about the characters once they got out of the masculine/feminine binary.
"You wouldn't describe a cis white female character and her wardrobe as 'feminine.' OK, yes, but what does that say about her? What does that mean? Yes, she's a woman. OK, and so then for them to describe these nonbinary characters as just 'masculine' and 'feminine' was like — you wouldn't do this to a non-trans person. So why are we doing it here? So, 'glam' and 'grunge.' Confident and chill. Delicious!"
Watson added that they think the reason why playing around with gender has been so much fun is because they got to live out those fantasies of being at the extreme ends of the spectrum that they always kind of crave. The ability to switch on a dime and shift into anything. The ability to morph into the character and represent more than just one way of being trans made them so proud and euphoric about their gender because it is possible.
"Trans people don't have to just look one certain way and trans actors don't have to play one certain kind of being. Trans is being a blank canvas to be able to harness all of the parts of gender that are the juiciest, and the most interesting, and channel them into these incredible characters."
You can view the original article HERE.