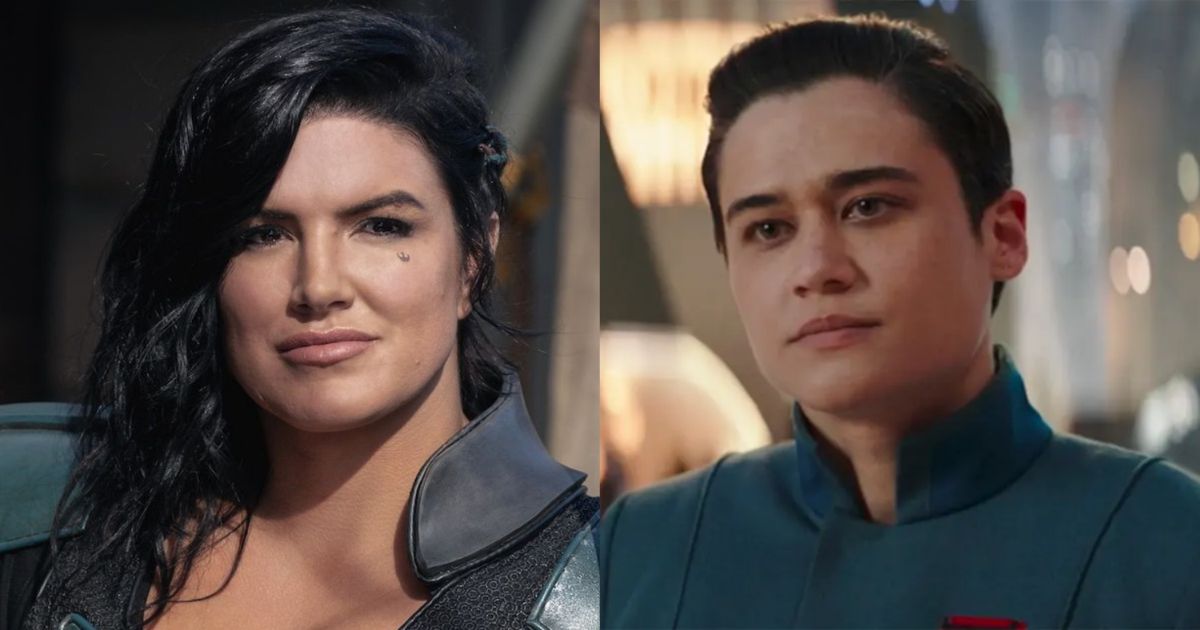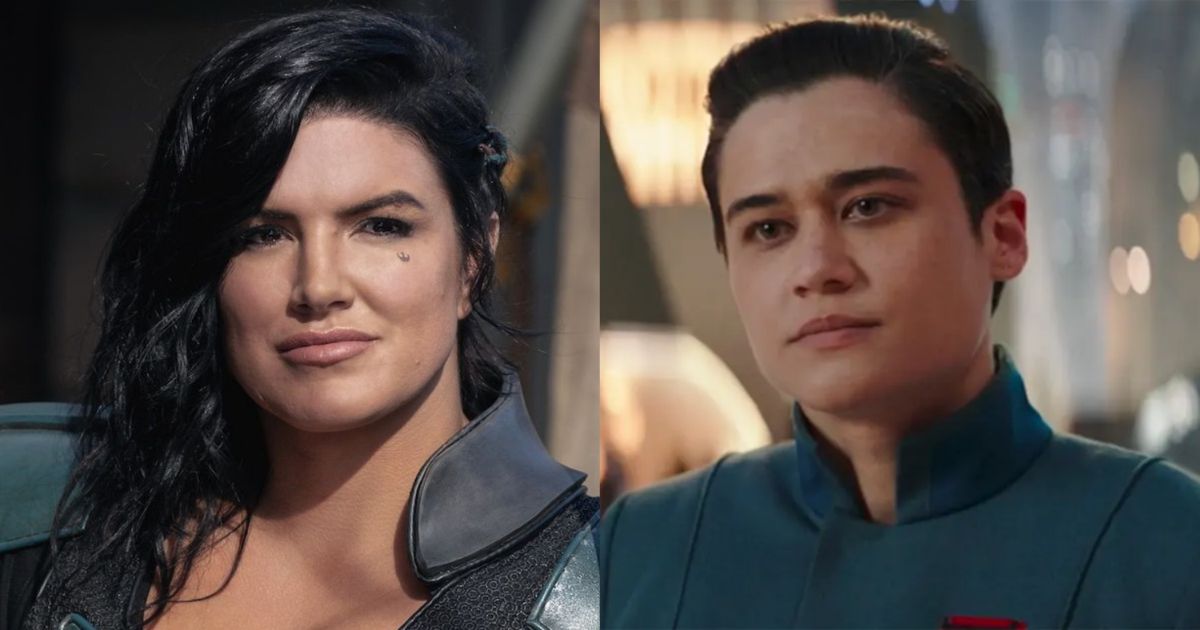 While Gina Carano was obviously not happy with how her exit from The Mandalorian was handled in 2021, she's not standing for people criticizing the actors who've remained a part of the popular Star Wars series for the new season. Carano's Cara Dune character was featured prominently in the show's first two seasons, and this left a bit of a void heading into season 3. It may have contributed to increased screen time for other characters, such as Katy O'Brian, who joined the series as Elia Kane in the second season. While essentially a background character in season 2, the third season has put Elia into the spotlight with a more prominent role.
On social media, one of Carano's critics shared an image of O'Brian to celebrate how the series "kicked a muscular transphobe off the show and then brought in a muscular lesbian." The post has generated a lot of controversy, and some people have fired back by insulting O'Brian. It's gotten so ugly that Carano herself felt compelled to weigh in, sharing the post on Twitter along with a statement condemning any toxicity that's being leveled against the "sweetheart" that she knows O'Brian to be.
"I've been tagged in this a bunch so I wanted to say one thing.. please do not engage in hateful comments towards the actress in this pic," Carano says in her tweet. "I met her on season 2 of Mando I believe and she was a sweetheart. Send her nothing but love. The person who posted this is sad and got the ugly attention she desired.. but that is not this actresses fault."
Carano continued, "It hurts my heart to think that someone is so excited about a job to be met with unjust hate because of ridiculous drama, rumors and heresy. I experienced that and it is cruel, I don't want anyone else to feel that. Move with care on here."
Related: Why Gina Carano Deserves to Return to Star Wars
Gina Carano Is Grateful for Fan Support
Disney+
With The Mandalorian returning, Carano has gotten a lot of support from her fans online, as there were many who were missing Cara Dune in the new episodes. While Carano doesn't want any vitriol directed at her former co-stars, she previously spoke about how grateful she if for those who'd been supporting her in a positive way since the Star Wars series made its return to Disney+ without her. Carano also suggested she's still fond of Cara, regardless of her controversial exit from the show.
"Thank you all for the support you've shown me not only over the past few days but over the past few years and some of you even longer from my early MMA days," she said in a previous tweet. "You'll never know how much that support matters and makes a difference. It was an honor to play Cara Dune, she will always have a special place in my heart. 'Until our paths cross.'"
You can stream The Mandalorian on Disney+.
You can view the original article HERE.