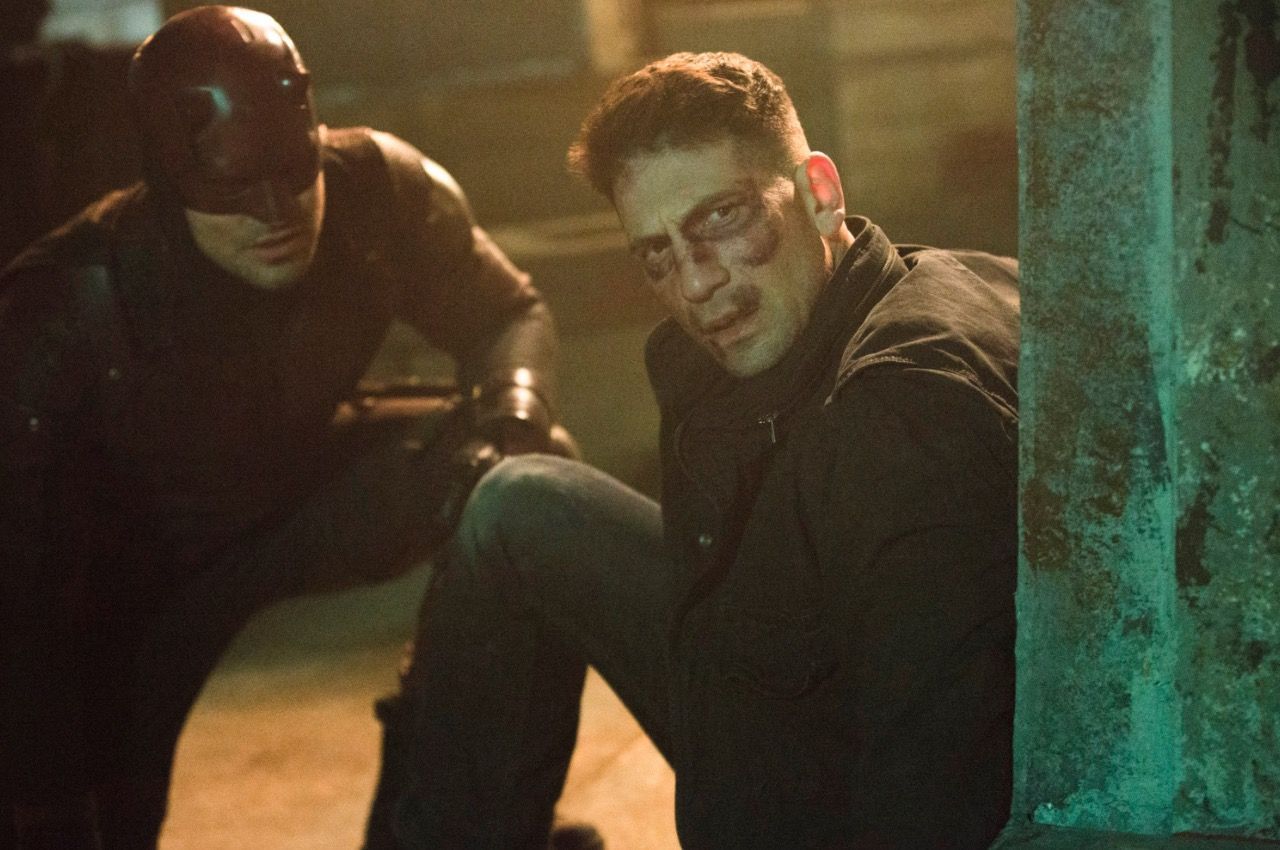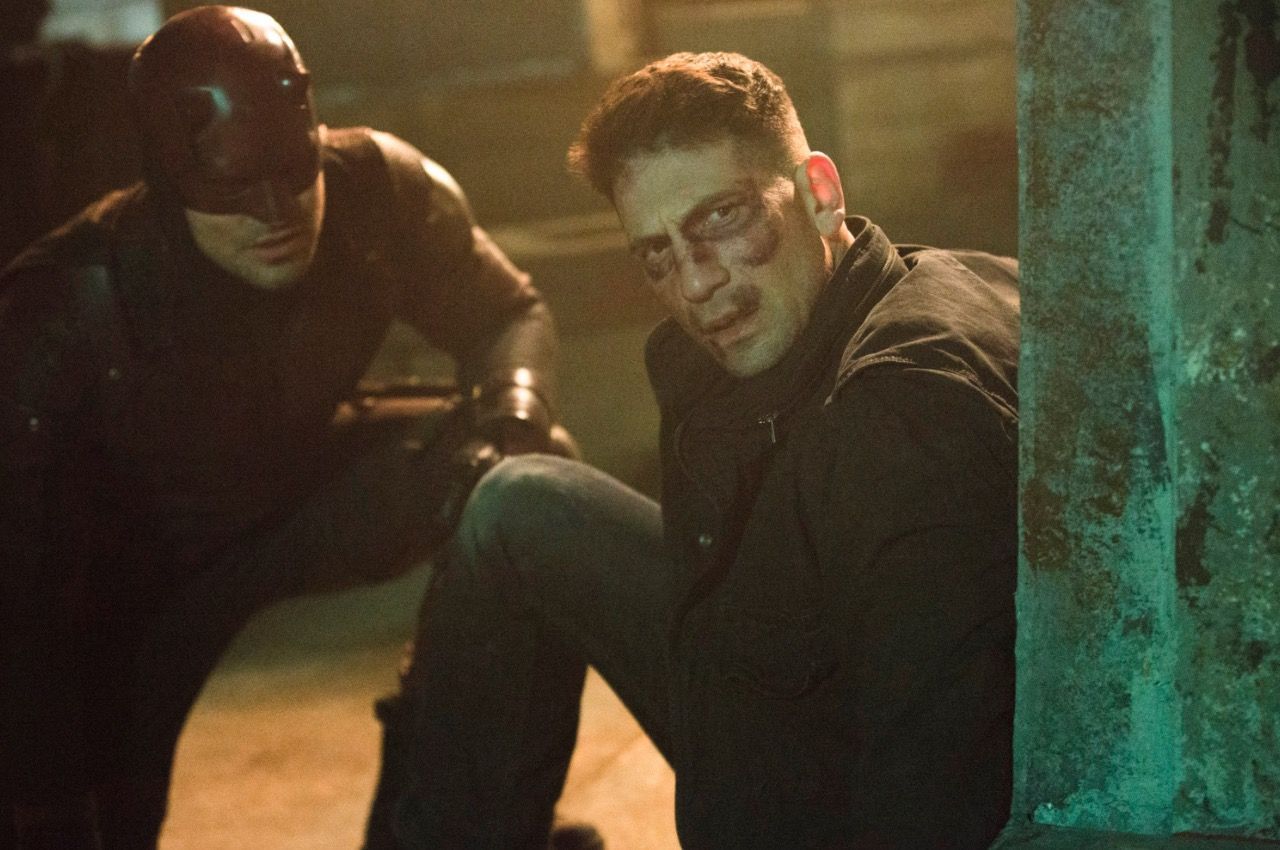 With actors from the Marvel shows on Netflix starting to appear in current projects set in the MCU, it's only natural for the writers to get more involved as well. Per The Illuminerdi, Ken Kristensen and Dara Resnik have been tapped to join the writer's room for Echo, the upcoming series that serves as a spinoff series for Alaqua Cox following her debut in Hawkeye. Previously, Kristensen wrote three episodes of The Punisher while Resnik penned two episodes of Daredevil's final season.
Marion Dayre (Better Call Saul) is also reportedly on board as the lead writer with others on the team including Shoshannah Stern (Supernatural, This Close) and Bobby Wilson (Rutherford Falls, Reservation Dogs). Alaqua Cox stars in the lead role and given her relationship with Wilson Fisk, who's still very likely alive following an ambiguous fate in Hawkeye, it's probable Vincent D'Onofrio will be starring as well.
MOVIEWEB VIDEO OF THE DAY
Of course, D'Onofrio's Kingpin was first seen in the Marvel shows on Netflix, so it feels appropriate to have Daredevil and The Punisher writers involved with Echo. There had been some debate over whether those Netflix shows were considered canonical with the MCU. The arrival of Kingpin in Hawkeye seemed to make the connection much more transparent, even if there are some questions about the supervillain's enhanced strength.
Related: Vincent D'Onofrio Speaks Out About Kingpin's Strength in Hawkeye
Disney+
It's been a while since we've seen Kingpin, and in Hawkeye, it seems like he's much more powerful. There may be certain differences such as this, but even so, D'Onofrio feels that this Kingpin is the same version of the character we first met in Daredevil. Not all of the dots have yet been connected to bridge the gap, but as far as the actor is concerned, this isn't a variant, but someone who's been through the exact same experiences we saw in the Netflix shows.
"I think the Blip has happened, and I think his Kingdom took a bit of a hit, and he's trying to get his city back. That's how I played him, and I think that was the general idea," D'Onofrio previously said, per TVLine. "Obviously, in the show, he's physically stronger and can take more physical abuse. But emotionally, and as far as the history that was discussed about what's been going on, was done with connecting as many dots from Daredevil to Hawkeye as possible. There are obviously things that we can't connect — for instance, he's stronger — but as far as how I played him and the history that I carry myself from and into Hawkeye, he is the same guy."
He added, "The thing about Wilson Fisk is that people are always suspect to what he's actually thinking, and that's what's cool about it. There's a way to play that character, where you just don't know if he's really feeling anything but his own narcissism, and so his heart may be in it. Maybe it is, maybe it's not. There are many facets to the character that could be explored, so I only can hope that we continue."
You can catch Hawkeye streaming on Disney+. Echo doesn't yet have an official premiere date.
Free Britney Advocates Plan Rally to Support Star Trek's Nichelle Nichols
After assisting Britney Spears with her conservatorship, supporters have now switched focus to the #FreeNichelle movement.
Read Next
About The Author
Jeremy Dick
(4752 Articles Published)

Jeremy Dick has been a writer and editor since 2014. He is a self-professed horror expert, pop culture enthusiast, and Bob Saget fanatic.
You can view the original article HERE.