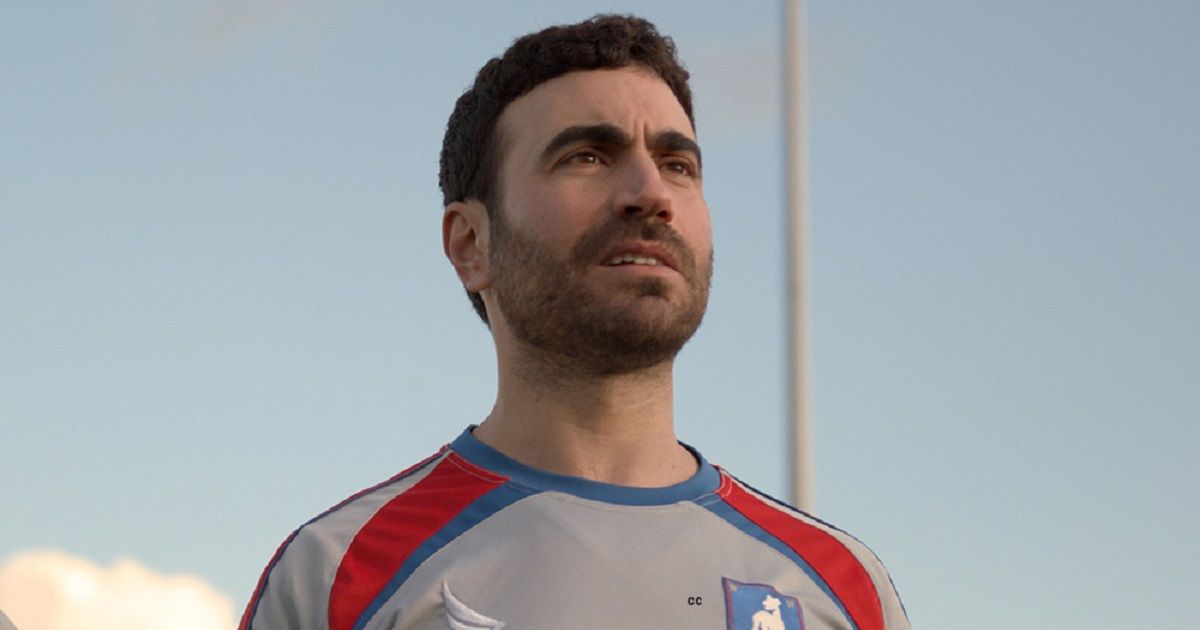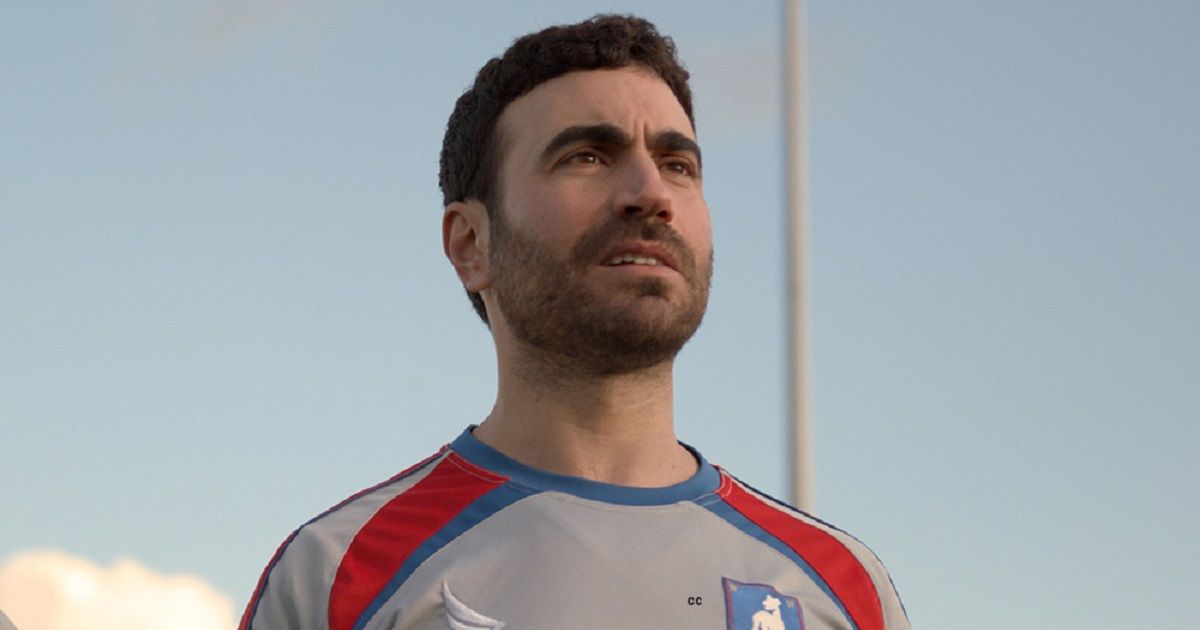 Ted Lasso star and standout Brett Goldstein has paid tribute to the hugely popular show coming to end last night with the season three finale. Taking to social media, Goldstein began by channeling the no-nonsense attitude of Roy Kent before stating how important his part in Ted Lasso has been to him and heaping praise on the cast and crew involved.
"And now the end is here… WHISTLE!! There's too many things I want to say and not enough words to express them. But for now I'll just say this: Ted Lasso was a truly magical experience. A show about love, made with love, by the funniest, most beautiful and kindest people on the planet. From all the writers, to every member of the crew to every single actor, no matter how small their part, to all the post production team, everyone brought their A game and their warmth to the making of Ted Lasso. I will miss getting to live in that world with them."
Goldstein has been a main player in Ted Lasso since the very beginning (remember when everyone thought he was CGI? That was weird), with the actor saying that making the Apple TV+ series has "changed his life."
"Ted Lasso changed my life in every conceivable way. I will always feel grateful for it. Thank you to everyone who watched the show and believed and cared about it in ways we could never imagine. And to Jason and Bill and Brendan and special boy Joe Kelly, and all the cast and crew, thank you for everything. I learned so much, I laughed all the time and I made friends for life."
RELATED: Ted Lasso: The Top 11 Characters, Ranked by Their Amount of Heart
Ted Lasso Has Now Come to an End With Its Third Season Finale
Apple TV+
First airing back in 2020, Ted Lasso finds Saturday Night Live alumni Jason Sudeikis as the titular Ted Lasso, an American college football coach who is unexpectedly recruited to coach a fictional English Premier League soccer team, AFC Richmond. Despite having no experience coaching soccer. While Lasso is given the job by the team's owner, Rebecca Welton, in the hopes that he will fail and thus enact her vengeance on the previous owner, Ted's charm and folksy optimism prove to be a major success, winning over not only Rebecca, but also the skeptical team.
MOVIEWEB VIDEO OF THE DAYSCROLL TO CONTINUE WITH CONTENT
Developed by Sudeikis alongside Scrubs' Bill Lawrence, Ted Lasso features an ensemble cast that includes Hannah Waddingham, Jeremy Swift, Phil Dunster, Brett Goldstein, Brendan Hunt, Nick Mohammed, Juno Temple, and Sarah Niles. The show has been met with critical acclaim, though reactions have been decidedly more mixed when it comes to season three, with the show coming to a typically upbeat end with last night's finale.
"This is the end of this story that we wanted to tell, that we were hoping to tell, that we loved to tell," Jason Sudeikis said of the show ending. "The fact that folks will want more and are curious beyond more than what they don't even know yet – that being season three – it's flattering,"
All three seasons of Ted Lasso are available to stream on Apple TV+.
You can view the original article HERE.