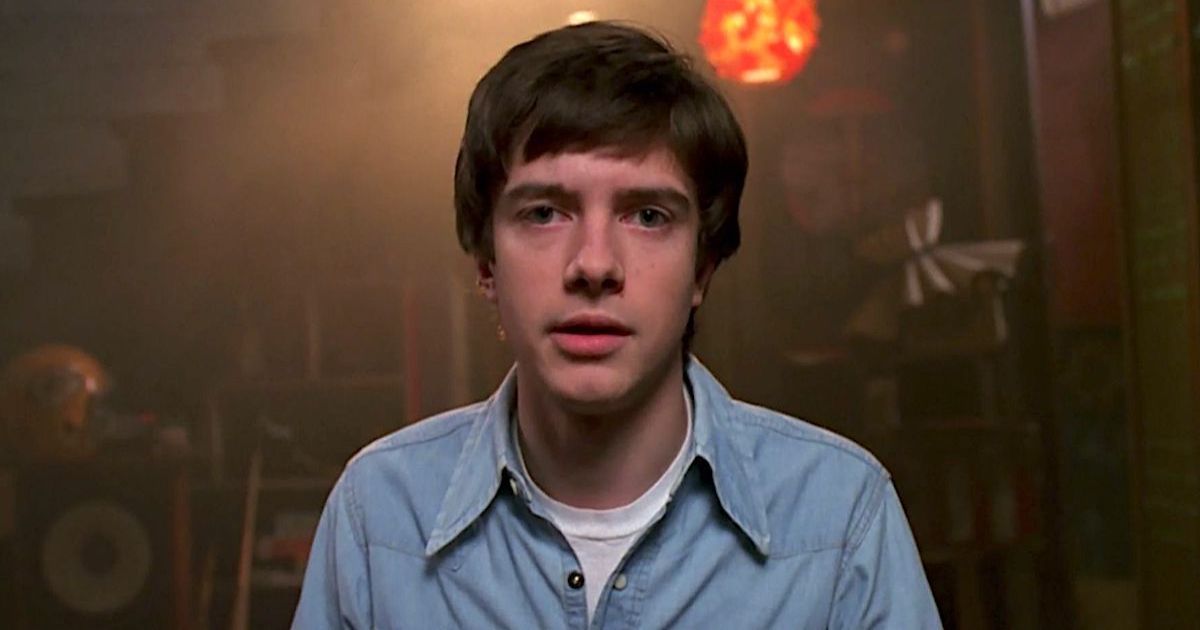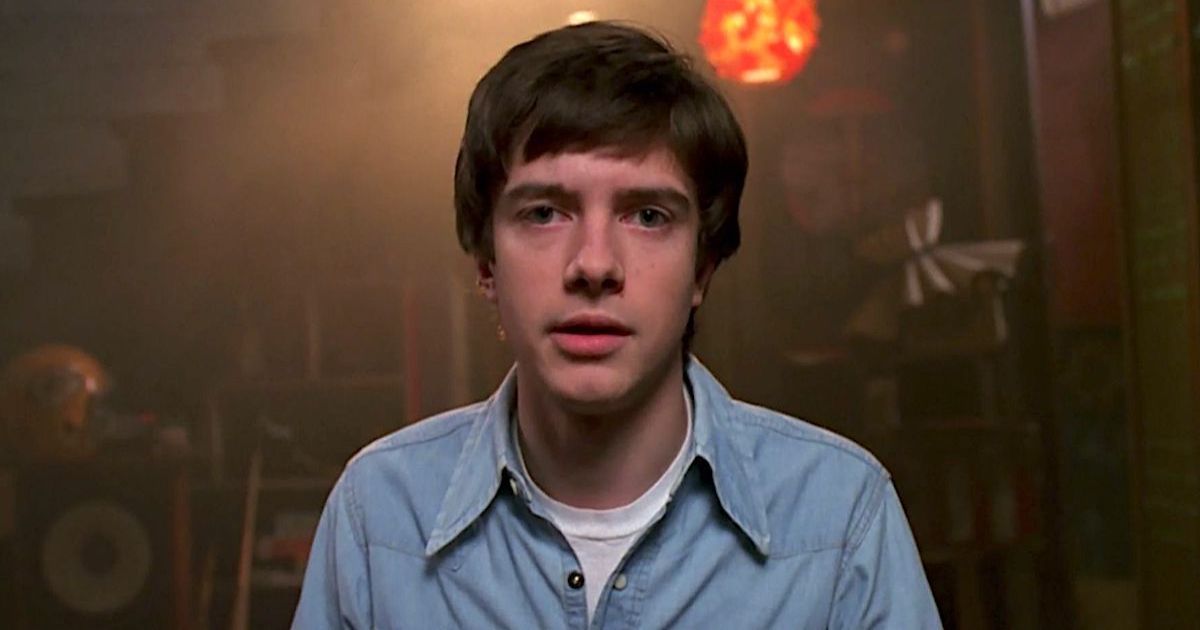 Topher Grace is ready for his return as Eric Forman. Over the weekend, it was announced that Grace would be joining most of his fellow original cast members from That '70s Show to appear on That '90s Show, a sequel series in the works at Netflix. Only Kurtwood Smith and Debra Jo Rupp had been confirmed to appear as Red and Kitty Forman before it was announced that Grace would also come back alongside Mila Kunis, Ashton Kutcher, Laura Prepon, and Wilmer Valderrama.
With his return official, Grace took to Twitter to tease his upcoming return to Point Place, Wisconsin. He posted an image of himself in a T-shirt from his That '70s Show days, bearing the Point Place Vikings logo and reading, "Class of '77." Grace comments that the shirt "still fits" while using the hashtag #HelloWisconsin.
MOVIEWEB VIDEO OF THE DAY
That '70s Show aired from 1998 to 2006, lasting for eight total seasons. Grace had served as one of the main cast members of the ensemble for seven of those eight seasons, departing ahead of season 8 to focus on his budding film career. Grace recently suggested he may not be able to return as he has a "day job" nowadays, referring to his role on the ABC series Home Economics, which has put some doubt on his possible return as Eric. Fortunately, all of the stars have aligned just right for the reunion, sans Danny Masterson as Hyde, of course.
Related: That '90s Show: Netflix Unveils Full Cast For That '70s Show Spinoff
That '90s Show Reunites Red and Kitty Forman
Netflix
Recently, Netflix also unveiled our first look at That '90s Show. The new image showcased Kurtwood Smith and Debra Jo Rupp in their returns as Red and Kitty Forman. Their clothing and home decor may have changed slightly to more resemble the 1990s, but beyond that, we're pretty much looking at the same Red and Kitty Forman, but in an entirely different decade.
Gregg Mettler created That '90s Show with That '70s Show creators Bonnie Turner and Terry Turner. Mettler and the Turners also serve as writers and executive produced alongside Smith, Rupp, Lindsey Turner, and Marcy Carsey and Tom Werner under The Carsey-Werner Company.
The spinoff series will introduce a new cast of youths much in the same vein of the original series, but things will still seem a bit familiar with the Formans still playing a big part in the new show. Callie Haverda is a part of the new ensemble as Leia Forman, Red and Kitty's granddaughter. The cast also includes Ashley Aufderheide, Mace Coronel, Maxwell Acee Donovan, Reyn Doi, and Sam Morelos. You can read the official logline below.
"Hello, Wisconsin! It's 1995 and Leia Forman, daughter of Eric and Donna, is visiting her grandparents for the summer, where she bonds with a new generation of Point Place kids under the watchful eye of Kitty and the stern glare of Red. Sex, drugs and rock 'n roll never dies, it just changes clothes."
That '90s Show is in production but does not yet have a release date set by Netflix.
Amber Heard Trial Reignites Calls for Emilia Clarke to Take Over as Mera in Aquaman 2
Read Next
About The Author
Jeremy Dick
(5603 Articles Published)

Jeremy Dick has been a writer and editor since 2014. He is a self-professed horror expert, pop culture enthusiast, and Bob Saget fanatic.
You can view the original article HERE.