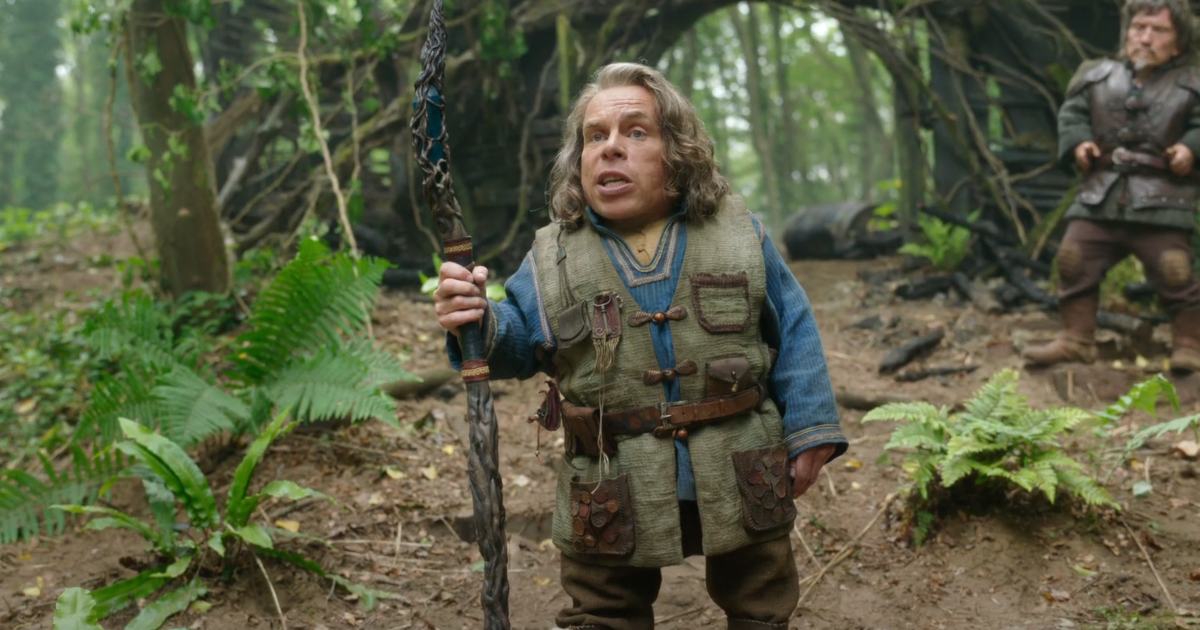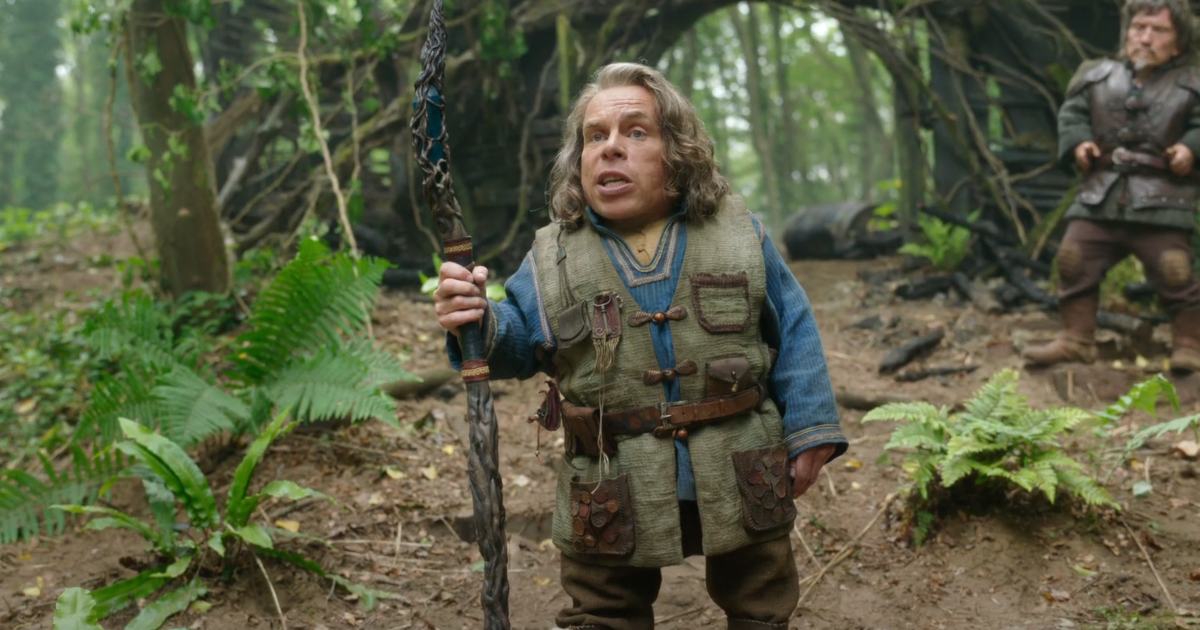 Willow returns in a brand new series on Disney+ in two weeks, and new looks at the series throw fans back into the world of Warwick Davis' sorcerer.
Disney+
Disney's sequel series to 80s fantasy movie Willow is only two weeks away from making its debut on Disney+, and the first clip and a behind-the-scenes look at the show have been released. The revival of the franchise sees the return of Warwick Davis at the titular sorcerer who is once again drawn into a dangerous adventure to save the world from dark forces. As one of the most anticipated shows coming to Disney+ this winter, the new clip delivers a first look at Willow being approached by the daughter of Lady Sorsha, who has come to seek out the "hero" to take on a mission to save her twin brother.
MOVIEWEB VIDEO OF THE DAY
The clip instantly transports fans of the original movie back into the world of Willow, and it is hard to believe it has been 34 years since Warwick Davis last played the character. In addition to Davis, Joanne Whalley reprises her role as Sorsha, while newcomers Ruby Cruz and Dempsey Bryk play her daughter Kit and son Airk respectively. Of course, the inclusion of this next generation also provides a connection to Val Kilmer's Madmartigan, who was not able to be part of the production due to his health issues, but is still very much a part of the series according to executive producer Jonathan Kasden.
The official synopsis for the series reads: "The story began with an aspiring magician from a Nelwyn village and an infant girl destined to unite the realms, who together helped destroy an evil queen and banish the forces of darkness. Now, in a magical world where brownies, sorcerers, trolls, and other mystical creatures flourish, the adventure continues, as an unlikely group of heroes set off on a dangerous quest to places far beyond their home, where they must face their inner demons and come together to save their world."
Related: Willow Series Co-Creator Says the Film Needed a Sequel More Than Any Other George Lucas Movie
Joanna Whalley Says Her Willow Character Was Inspiring
Disney+/Lucasfilm
Willow brought a classic tale of sword and sorcery to life in 1988, and the movie is still one of the most-loved movies of its time. While the film itself has inspired plenty of subsequent fantasy movies, Joanna Whalley also believes that her character of Sorsha bucked a trend by not being a typical damsel in distress, and inspired a whole generation of young women. She said of her character:
"What I loved about her in the beginning is that she was a combination of contradictions, as we all are, in that she was quite fierce and capable and strong and vulnerable and romantic. We're whole human beings. It was pretty much there. I don't remember needing to have conversations like, 'There's something wrong with this character.' It was a gift of a job. The seeds were there. It's all there. The old saying, when it's good, it's all in the script. The actors are there to illuminate it, and one particular personal attribute might bring something else in that the scriptwriters were not necessarily conscious of, but it starts with a good script."
Willow makes its debut on Disney+ on November 30.
You can view the original article HERE.