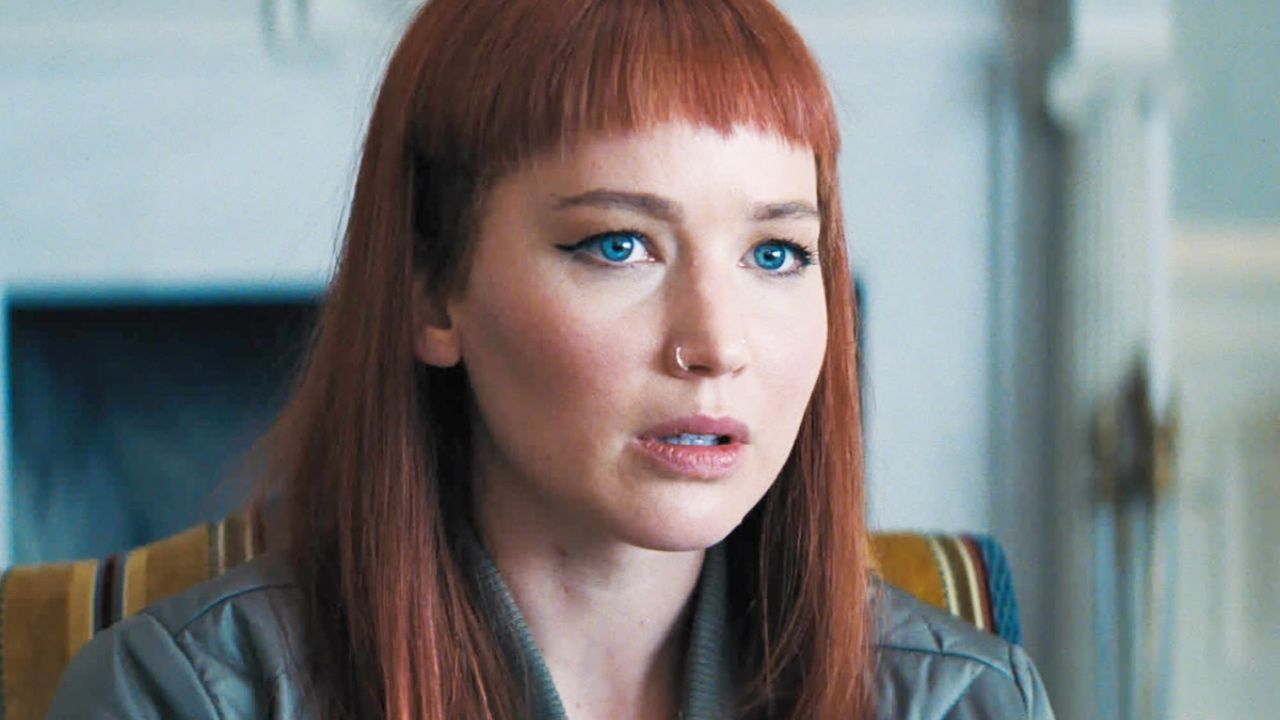 It was just announced, amidst the ongoing testimony of Elizabeth Holmes concerning the Theranos trial, that Jennifer Lawrence will portray the woman in Adam McKay's new biopic, Bad Blood. If you have followed the story, you'll know Holmes' start up company, Theranos, boasted amazing technology in blood-testing that led Holmes to be the toast of the tech world as well as amassing a fortune. The device could test for hundreds of potential diseases and other health problems with a few drops of blood taken with a finger prick.
The working synopsis for the film reads, "Entrepreneur Elizabeth Holmes creates a bio-tech company that skyrockets her to fame with an estimated value in the billions. When federal agencies begin investigating the company, her integrity is called into doubt."
MOVIEWEB VIDEO OF THE DAY
The 19-year-old Stanford dropout Elizabeth Holmes was the founder of Theranos, the blood-testing start-up, that at the height of its success was valued around $9 billion. She made international news, named the world's youngest self-made female billionaire, and was revolutionzing the medical field. News broke from The Wall Street Journal that the blood-testing technology Holmes' company could provide was faulty, sparking multiple investigations both in the courts and with investors. The device the company developed was said to be able to rapidly test blood for countless ailments, using a pin prick of blood instead of the regular practice of drawing vials of blood and taking hours at the minimum to get results. It was alleged that almost all of Theranos' blood tests were executed by their competitors' equipment.
The film was adapted by Vanessa Taylor (The Shape of Water, Game of Thrones) based on John Carreyrou's book 'Bad Blood: Secrets and Lies in a Silicon Valley Startup.' Carreyrou's retelling of the international headline-making tale is described by Knopf Doubleday Publishing Group, saying "In 2014, Theranos founder and CEO Elizabeth Holmes was widely seen as the next Steve Jobs: a brilliant Stanford dropout whose startup 'unicorn' promised to revolutionize the medical industry with its breakthrough device, which performed the whole range of laboratory tests from a single drop of blood.
Backed by investors such as Larry Ellison and Tim Draper, Theranos sold shares in a fundraising round that valued the company at more than $9 billion, putting Holmes's worth at an estimated $4.5 billion. There was just one problem: The technology didn't work. Erroneous results put patients in danger, leading to misdiagnoses and unnecessary treatments. All the while, Holmes and her partner, Sunny Balwani, worked to silence anyone who voiced misgivings—from journalists to their own employees."
In January 2019, a documentary film entitled The Inventor: Out for Blood in Silicon Valley about Holmes and Theranos was released. Directed by Alex Gibney, it made its debut at the Sundance Film Festival and was released to the general public in March 2019 on HBO platforms. Yesterday, in court Holmes testified to the claims that the device worked, saying, "When I testified we could do it, I fully believe we could do it." But after being pressed by prosecutors, she admitted, "There was still work to be done."
Adam McKay's Bad Blood will be an Apple Original Film.
Henry Cavill Is Waiting For The 'Call' To Return As Superman
The actor was roped in to play the eponymous Man of Steel in the DCEU but has since fallen short of reprisal in his character-centered sequel.
Read Next
About The Author
Brandy Lynn Sebren
(459 Articles Published)

I'm the one that speaks in random movie dialogue. I almost always miss contact on high-fives. For years, I have been writing, speaking at length, and thanking the gods that my shocking encyclopedic knowledge of music, film and TV has proven valuable. Most commonly asked question? "Why do you know that?"
You can view the original article HERE.