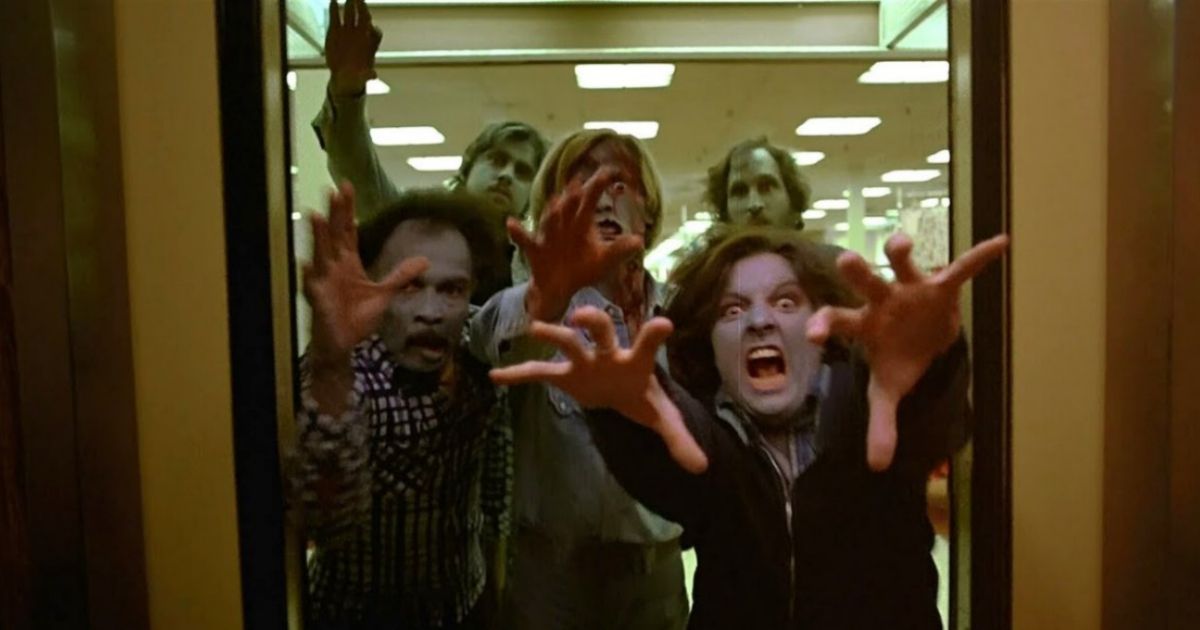 The classic zombie movie Dawn of the Dead is coming back to theaters. Originally released in 1978 by zombie movie pioneer George A. Romero, the film serves as the filmmaker's follow-up to the original Night of the Living Dead. In Dawn of the Dead, the undead besiege a shopping mall where human survivors are holed up inside.
Per Rue Morgue, it's now been reported that Regal will bring Dawn of the Dead to theaters in commemoration of this year's Halloween. The movie has been converted to 3-D under the guidance of original producer Richard R. Rubinstein and has previously played at different venues. Regal is partnering up with Rubinstein's New Amsterdam Entertainment Inc. to screen Dawn of the Dead in 3-D in 250 theaters nationwide, starting on Friday, Oct. 28 through Monday, Oct. 31.
MOVIEWEB VIDEO OF THE DAY
Written and directed by Romero, Dawn of the Dead is still widely considered to be among the very best zombie movies ever made. It stars David Emge, Ken Foree, Gaylen Ross, and Scott Reiniger, though Tom Savini also appears in a special role. The movie would later inspire a remake directed by Zack Snyder and written by James Gunn that was released in theaters in 2004. Romero would also follow up the film with the 1985 movie Day of the Dead.
Related: These Are the Best George A. Romero Movies, Ranked
George A. Romero Is a Horror Legend
Laurel Group
It was recently reported that Greg Nicotero will direct a movie about the making of Night of the Living Dead. Nicotero explained when the project was announced that the movie was happening as the filmmakers are fascinated by how Romero and his original team were able to make such an iconic, successful film with virtually no budget or prior moviemaking experience. That ability to click so well with horror audiences at the time has made Romero a legend in the eyes of many, including Nicotero.
"I put George in the same category as Tobe Hooper, or Wes Craven, these young maverick renegade filmmakers who were bucking the system," Nicotero said. "George was one of the first people to buck the system. When people said, you've got to move to California, you have to be in Hollywood, he said, 'No I don't. I have Hollywood right here.' He was loyal to his crew, to his town, and he continued to make all of his movies in Pittsburgh. That was another way of George saying, I'll do things the way I want to. Jimmy and I wanted to celebrate him, and also our home in Pittsburgh where he made his movies."
Dawn of the Dead in 3-D will be screening in theaters from Oct. 28 through Oct. 31. You can purchase tickets at the box office or at Regal's official website.
You can view the original article HERE.