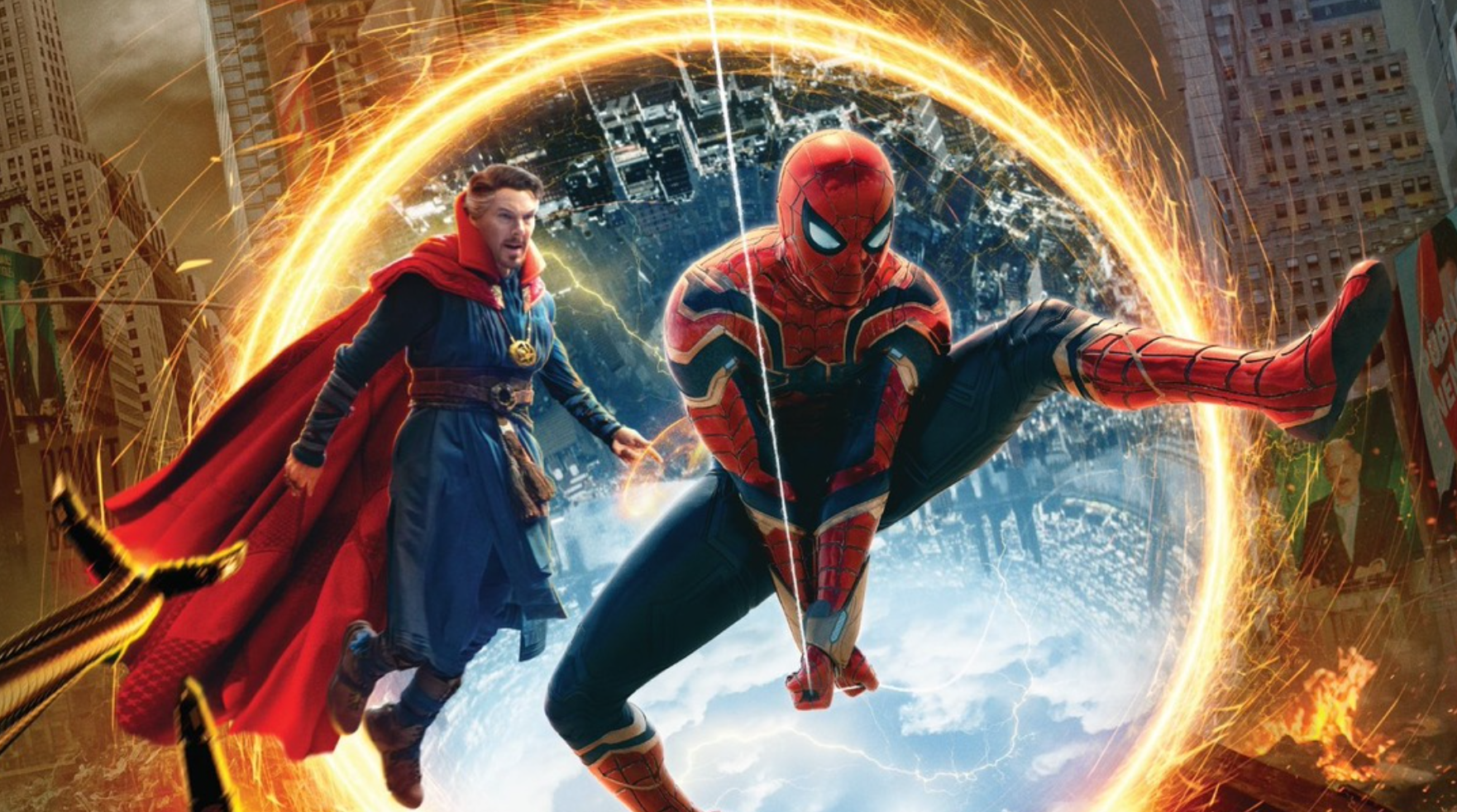 The latest trailer for upcoming Marvel sequel Spider-Man: No Way Home manages to back a lot of new footage into its brief runtime, including several new shots of the beloved web-slinger and MJ, as well as glimpses at returning villains Doc Ock and Electro. The new footage, which also celebrates tickets going on sale, shows Spider-Man reacting to something on his cell phone, and is likely some of the first scenes from the movie, with the Marvel hero attempting to deal with his secret identity being exposed.
Spider-Man: No Way Home will pick up with the friendly neighborhood wall-crawler following Peter Parker's identity as Spider-Man being exposed by Mysterio at the end of 2019's Spider-Man: Far From Home. After defeating his explosive schemes, the fish-bowl helmet sporting supervillain unleashes his final trick, revealing to the world that Peter Parker is Spider-Man. With his life and reputation having now been turned upside down, Parker decides to ask his friend and colleague Doctor Strange to help restore his secret identity with magic.
MOVIEWEB VIDEO OF THE DAY
Unfortunately for both Parker and The Sorcerer Supreme, the spell goes horribly awry, thanks seemingly to Peter's inability to keep his mouth shut, and breaks open the madness of the multiverse, allowing supervillains from alternate realities who have previously fought a variant of Spider-Man to arrive in the Marvel Cinematic Universe.
These villains include several familiar faces from franchises past, including Alfred Molina as Doctor Octopus, Willem Dafoe as Green Goblin, and Jamie Foxx as Electro, each of whom have since died in their respective universes at the hands of their respective Spider-Man. The recent trailers for the Marvel flick have revealed that it is this matter that will tear the MCU's Spidey and Doctor Strange apart, as Strange wishes to put things back to the way they should be, while Spider-Man instead hopes to somehow save the lives of these villains, leading the pair to fracture and even fight.
Of course, still lacking from any promo material are Andrew Garfield and Tobey Maguire, both of whom are still hotly rumored to be making an appearance during the movie's finale. While the likes of Tom Holland and Andrew Garfield have vehemently denied such claims, rumors persist that all three versions of Spider-Man will fight side-by-side. One report even went on to claim that Spider-Man: No Way Home will reveal "what Tobey Maguire and Andrew Garfield's versions of Peter Parker have been up to following the events of their final movies, as well as how being Spider-Man has affected them through the years."
There have also since been reports claiming that both directors Sam Raimi and Marc Webb were brought in to consult on the background of various returning characters, and while this could simply be the cavalcade of villains, many continue to hold out hope that Garfield and Maguire will swing by one last time.
Directed by Jon Watts and written by Chris McKenna and Erik Sommers, and starring Tom Holland, Zendaya, Benedict Cumberbatch, Jacob Batalon, Jon Favreau, Marisa Tomei, J. B. Smoove, and Benedict Wong, Spider-Man: No Way Home is scheduled to be released in the United States on December 17, 2021, as part of Phase Four of the MCU. This comes to us from GSC Cinemas.
Dune Crosses $100 Million at Domestic Box Office
Dune becomes the latest movie to make over $100 million domestically.
Read Next
About The Author
Jonathan Fuge
(2572 Articles Published)

Film Fanatic. Movie Maniac. Asserting his opinion wherever he goes, whether it is warranted or not. Writing for Movieweb since 2019.
You can view the original article HERE.