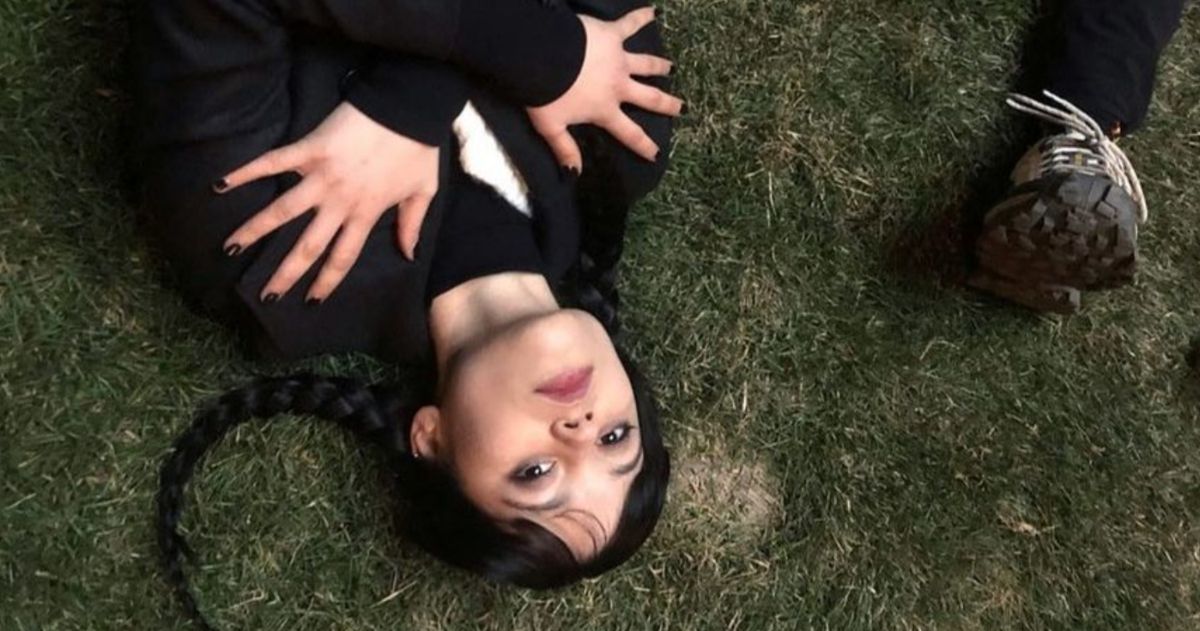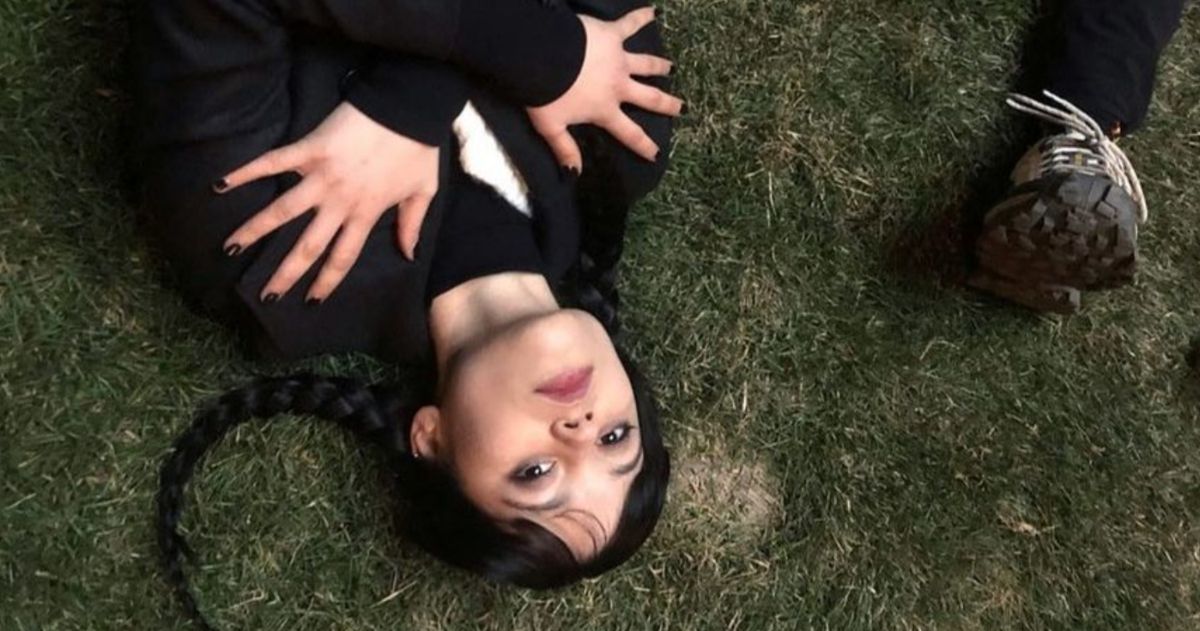 A new sneak peek photo of Jenna Ortega as she'll appear in Wednesday has been revealed. Serving as a reboot of The Addams Family, the new Wednesday series will be coming to Netflix this fall just in time for the Halloween season. The series is directed by Tim Burton, marking the first time the filmmaker has directed a series, and is created by Alfred Gough and Miles Millar.
Taking to Instagram, Ortega shared an image with a simple caption that notes, "Good mourning." The Wednesday-esque line is accompanied by a photograph of Ortega on the ground in a pose that's also very reminiscent of the character. It's not so hard to see why Ortega had caught the attention of the Wednesday team with her ability to channel Ms. Addams, as you can see in the Instagram post below.
MOVIEWEB VIDEO OF THE DAY
"It's been quite an insane experience," Ortega previously said of working on Wednesday, via THR. "I've been lucky enough to get the opportunity to work with an iconic director who just so happens to be one of the sweetest directors I've worked with, and also the most detail-oriented. To step into the shoes of somebody who's a bit more eccentric and frightening has been really exciting for me, and definitely a challenge — especially with such a beloved character, I really want to take care of her and do her justice."
She added, "I think it's probably the most physical transformation I've ever done; I cut my hair, and it's black, and mannerism-wise, speaking cadence-wise, expression-wise, I'm trying to pull from a different toolbox this time around. I think it's a surprise to the audience, but myself as well."
Related: Netflix's Wednesday: What we Hope to See in the Addams Family Series
The Wednesday Series Puts a Spin on the Character
Netflix
Typically, Wednesday Addams has been portrayed as a young girl, perhaps most famously by Christina Ricci in the live-action movies from the 1990s. The Wednesday series will be changing things up a bit by reimagining Wednesday as several years older. Playing Wednesday as an older teenager meant adding something different to the role for Ortega, and with her acting, she was looking to find the right balance of paying homage to the character while doing something new.
"The thing is, there are several different paths that anyone could have taken for this character," Ortega explained. "We've never seen Wednesday Addams as a teenage girl, so some of her harsh mannerisms may come off as hilarious when she's younger, but as you get older, how much of that can you get away with? Or how do you keep that at the forefront of her personality without people growing to dislike her or find her annoying? So, just trying to balance that."
Along with Ortega, Wednesday stars Catherine Zeta-Jones, Riki Lindhome, Jamie McShane, Hunter Doohan, Gwendoline Christie, Percy Hynes White, and Luis Guzman. Christina Ricci is also featured in a mystery role.
Wednesday comes to Netflix this fall with an exact premiere date yet to be announced.
You can view the original article HERE.