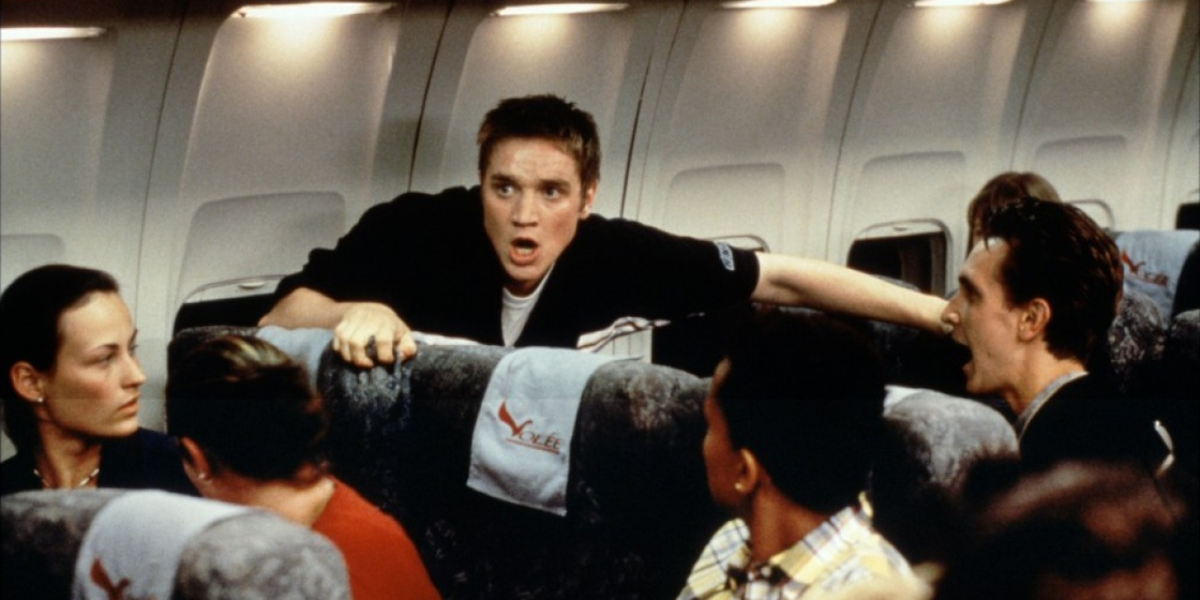 In the age of reboots and remakes, it was only a matter of time before the horror genre brought back the Final Destination franchise. The next film in the series, which will be the sixth movie, was previously announced to be in the works at HBO Max. Not much else has been divulged about Final Destination 6, but it's presumed that the film will involve death coming for those who've managed to somehow cheat it.
But Jeffrey Reddick, who created the series as the writer of the original Final Destination, promises that part six won't be a run-of-the-mill Final Destination movie. While Reddick hasn't been involved with the movie series personally since the second film, he's been kept abreast of what's been going on with Final Destination 6. Here's what Reddick told Dread Central about the film (per ComicBook.com):
MOVIEWEB VIDEO OF THE DAY
"The good thing is Craig Perry – who… I call 'the godfather of the project' – he's always kept me in the loop of what's going on. And I did actually speak to the screenwriters… they were very curious… they wanted to talk to me and just kind of get some insights into what I thought was crucial to the Final Destination franchise and some ideas and stuff like that. Yeah, I had a very wonderful conversation with them – I'm really excited with the story that I can't tell you about."
Reddick went on to explain that the new film won't be using the same formula that had been carried over throughout the first five installments, teasing a "wrinkle" that's been thrown in to present a Final Destination story that differs from its predecessors.
"I will say that it's not just going to be another kind of 'we set up a group of people, they cheat death, and then just death gets them.' And there's one wrinkle that we kind of added to every movie to kind of like change it up a little bit: this one is… a true Final Destination movie, but it doesn't follow that kind of formula that we've kind of established… I think I can say that much."
Related: Here's Every Final Destination Movie, Ranked
Final Destination 6 Will Reportedly Go Straight to HBO Max
In January, it was reported that Final Destination 6 is happening at HBO Max. Spider-Man: No Way Home helmer Jon Watts had written the treatment for the new movie and will also be serving as a producer. Lori Evans Taylor and Guy Busick are co-writing the screenplay based on Watts' treatment, via the report. Craig Perry is producing as well alongside Sheila Hanahan Taylor and Dianne McGunigle.
Back in 2020, Perry teased a concept for a new movie in the franchise that would follow first responders, though it's unclear if this is still the route the HBO Max-greenlighted film will be taking.
"We're toying with having it take place in the world of first responders: EMTs, firemen, and police. These people deal with death on the front lines every day and make choices that can cause people to live or die," Perry said. "We rely on their good judgment, expertise, and calm demeanor. So why not put those people in the nightmare situation where every choice can bring about life and death – but now for themselves? We're thinking that world might be an interesting way into a Final Destination movie, and one which can also generate unique set pieces in a very credible way."
Final Destination 6 doesn't yet have a release date.
You can view the original article HERE.