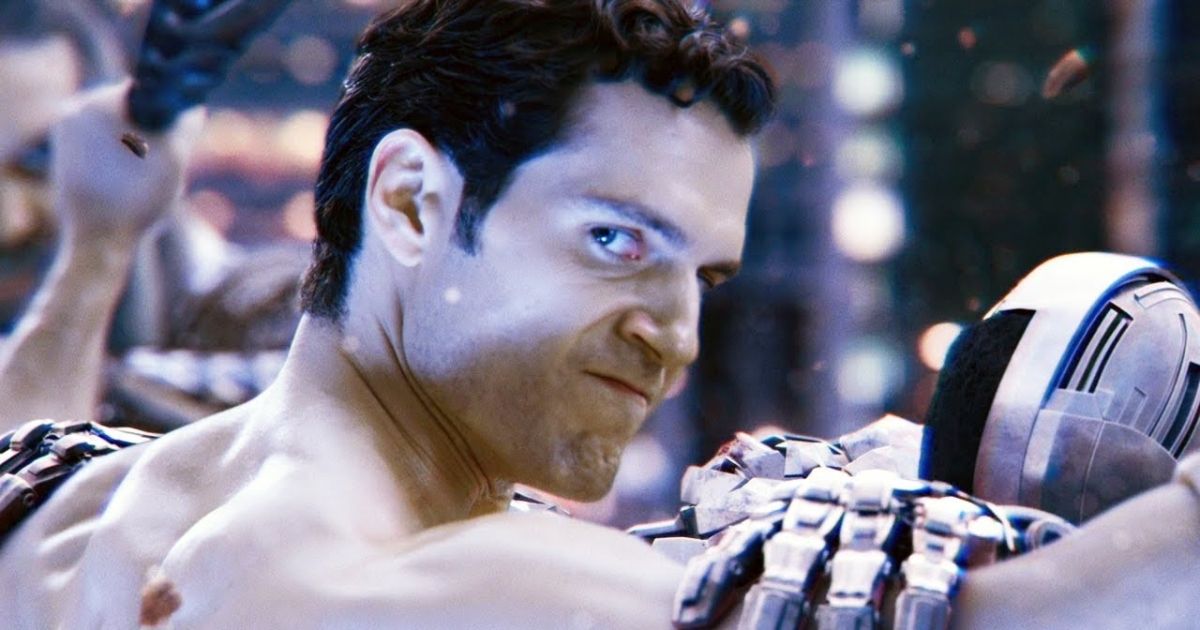 Although Superman seemed to be speeding back to the DCU, there are reportedly no deals in place for Henry Cavill's big return yet.
Warner Bros.
Fans of Henry Cavill's Superman were ecstatic to see the Man of Steel make his long-awaited return to screens in the post-credits scene of Black Adam. With it came several promises from Cavill, Dwayne Johnson, and any number of Warner Bros. Discovery producers and writers that Superman is back and a big part of the DCU's future. However, it now seems that there could be a bit of a wait before we do see Cavill in any meaningful capacity. New reports have claimed that the actor has not yet signed on the dotted line, and no writers or directors are yet in talks to bring the superhero back in his own future movie.
MOVIEWEB VIDEO OF THE DAY
According to The Wrap, many insiders have suggested that previous reports of a writer for a new Henry Cavill-led Superman movie being underway have been exaggerated. Now it has been said that no writers or directors have been attached, and additionally, Cavill currently has no formal deal. With James Gunn and Peter Safran currently fine-tuning their long-term plans for the DCU, it seems that no one is looking at Superman's solo movie with any urgency.
Recent events and reports suggest that things were moving very fast for Cavill's big DCU comeback. The actor announced that he would be leaving his lead role in The Witcher, although that has since been said to be more about Cavill's disagreement with the show's direction, and this week Cavill's Justice League co-star Amy Adams spoke about being "thrilled" and "excited" by the news of his return. Despite Adams' comments making it seem very official that Man of Steel 2, or something similar, is already in the works, it seems that may not be the case. Yet.
Related: Henry Cavill Thanks The Rock and Manager Dany Garcia for Superman's Return
When Will Superman Return?
Warner Bros. Pictures
Regardless of what is or is not in place right now, there seems no way that Henry Cavill will not be returning to the DCU in his own solo movie at some point. Superman will always be one of DC's biggest and most profitable characters. With Cavill being considered one of the best ever to play the role, there is no way that Gunn and Safran will consider ditching Cavill from their plans.
Speaking previously about his gratitude for those who have always supported him in the role of Superman, Cavill said:
"It obviously means a lot, and I mean Superman is—he's the guy. He's that character who I think almost every culture will know if you say Superman in English in it to anyone from any country who speaks any language, they're going to understand the concept of what it means. It's so—and I don't throw this around often, because I think a lot of people throw it around—but it is humbling to be the guy who gets to be the custodian of that character once again and, hopefully for many years to come as long as I do justice by the character."
With Gunn and Safran expected to reveal the first stage of their DCU plans soon, hopefully, it will not be long before the truth about Cavill's place in the franchise will be officially confirmed once and for all.
You can view the original article HERE.