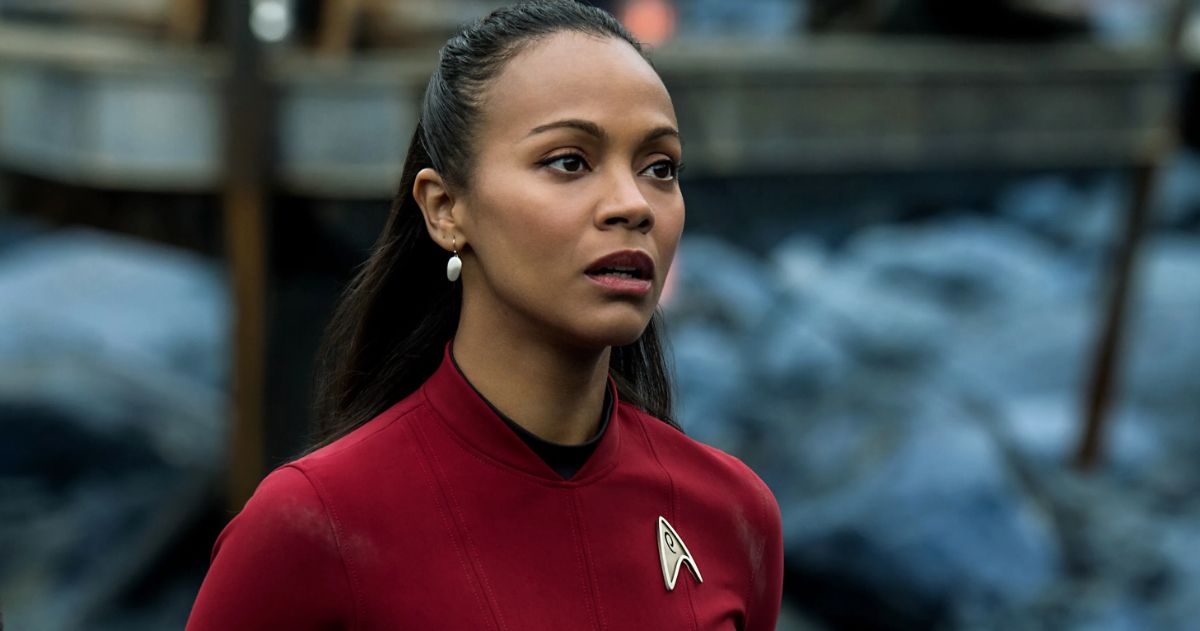 Star Trek 4 just cannot seem to make any traction, and Zoe Saldana is weighing in on the movie's current status.
Paramount Pictures
Star Trek movie series star Zoe Saldana has an update on Star Trek 4. For years, there have been many false starts on making a fourth Star Trek film from the modern reboot movie series, known to Trekkies as the Kelvin Timeline. The movie finally started to make some real traction when it was announced that Matt Shakman had been tapped to direct, but those plans changed when Marvel Studios gave him an offer he couldn't refuse, which was the chance to direct the new Fantastic Four movie.
Without a director in place, Paramount Pictures wound up pulling Star Trek 4 from its release schedule. It had previously been given a set release date for December 2023, but with the delay, it's now once again unclear when we can expect to see the long-gestating sequel. Saldana, who plays Uhura in the films, shared the latest update in Deadline's 20 Questions podcast recently. She says that while everyone is eager to get started on the movie, Saldana suggests that there were some issues with scheduling, as it can be hard to get all of the busy cast members together at once. With that said, she also alludes to other reasons delaying the project. From the interview:
MOVIEWEB VIDEO OF THE DAY
"We were in touch with J.J. and we were trying to sort of see if we were going to be able to see this past fall, I don't think it was possible. I have more sort of ideas that maybe it was just schedules, we couldn't manage to get a whole cast and a whole crew to come together, but I think as well it has something else to do with the project. I know that we're all on the same page, we would love nothing more than to be able to come back."
Related: Star Trek 4 Should Be Directed by Michael Giacchino, and Here's Why
When Will Star Trek 4 Be Released?
Paramount Pictures
It's not a surprise that Saldana doesn't know exactly what all is going on with Star Trek 4. The cast members all seem to be kept in the dark on what's happening with the project, as some have noted after the sequel was officially announced with Shakman directing. Many of the actual cast members hadn't even known that the film was greenlit by Paramount when it was announced earlier this year.
"I think everybody was like, 'Did you hear about this?'" Pine said of getting blindsided by the news, happy but surprised about it. "We're usually the last people to find out, but I do know we're all excited. Whenever they want to send us a script, we're ready for it… We haven't seen a script. I don't know anything about it."
Star Trek 4 would have been released on Dec. 22, 2023, if there weren't any problems. As of now, with its release pulled from the schedule, it is unclear when the film will be released. At this point, most fans are looking at Star Trek 4 as a case of "believe it when you see it," given how many false starts the project has already had.
You can view the original article HERE.